World War Two: Stutthof Nazi concentration camp secretary Irmgard Furchner, 96, misses start of trial | UK News
An arrest warrant has been issued for the former secretary of a concentration camp SS commander after she missed the start of a trial to determine whether she "aided and abetted" the murders of thousands of prisoners during the Second World War.
The 96-year-old, who was named as Irmgard Furchner by German media, is being tried on charges of more than 11,000 counts of accessory to murder in a juvenile court in Itzehoe, northern Germany.
However, a court spokesperson said this morning she did not turn up for the start of proceedings, despite leaving her home in a taxi this morning, which was reportedly heading for a subway station in Hamburg,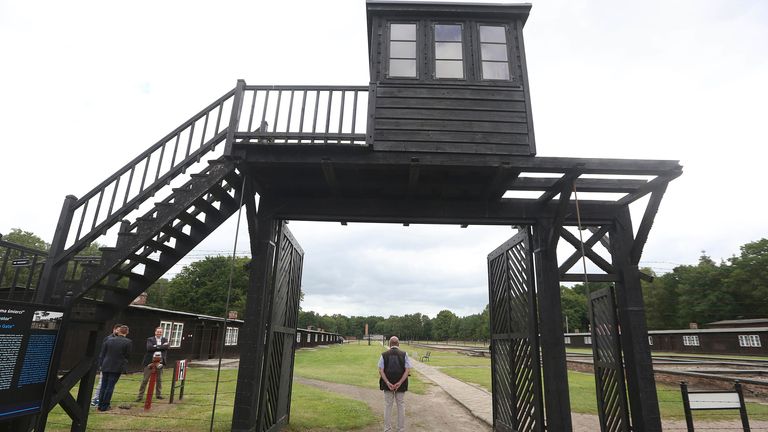 Presiding Judge Dominik Gross said the court issued an arrest warrant on Fuchner for failing to show up.
It is still not yet known where she is.
German news agency DPA reported Furchner…