Vulcano island: Hundreds forced to leave homes due to potential lethal gases amid volcanic activity | World News
Hundreds of people on the island of Vulcano, north of Sicily, are being told they cannot stay in their homes overnight due to potentially lethal gases in the area amid a build-up of volcanic activity.
Around 300 people are having to find alternative accommodation where they can sleep from 11pm to 6am, starting on Monday, say authorities.
And the island, which gave volcanoes their name, will be off limits for tourists for a month.
Officials have declared a state of crisis and a regional emergency for Vulcano, and the alert level has been raised from "yellow" to "orange".
This is in order to bring in a range of measures aimed at protecting the population in case of volcanic explosions or a further increase in gas emissions.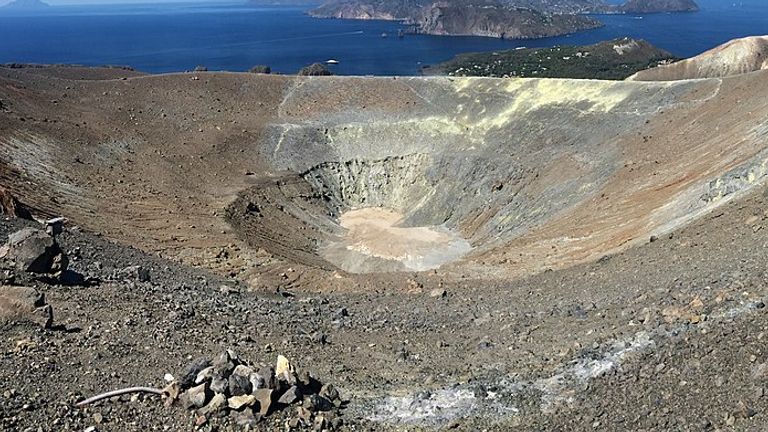 Experts say the build-up of gases reduces the amount of oxygen in the air and creates breathing…