Victor Babariko: Opponent of Belarus president Alexander Lukashenko jailed for 14 years | World News
The Belarusian Supreme Court has sentenced Victor Babariko, who ran for president last year and was imprisoned on the campaign trail, to 14 years in jail.
The trial, on trumped-up corruption charges, represents the first political verdict in what will likely be a stream of long sentences for those who dared to run against Alexander Lukashenko.
The Belarusian leader retained the presidency in what was widely decried as a rigged vote last August and has detained some 35,000 Belarusians for participating in protests against his rule.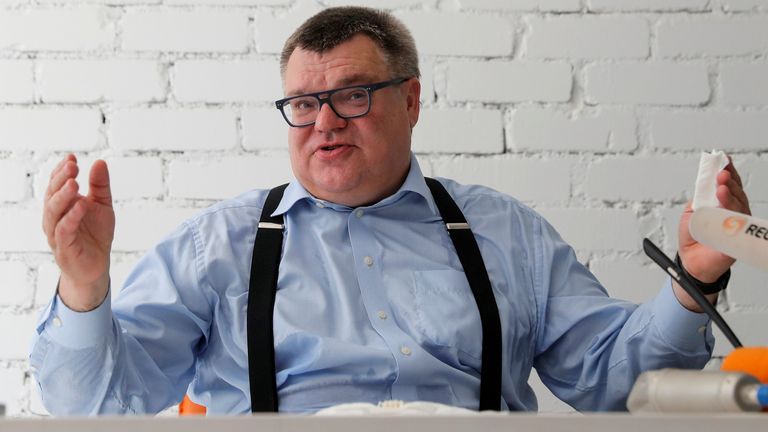 Hundreds were tortured at the hands of the security services and there are currently 534 political prisoners sitting in Belarusian jails.
Babariko was the head of Belgazprombank and a popular presidential candidate.
At the start of the hearing in February,…