Unidentified person crosses demilitarised zone into North Korea | World News
An unidentified person has crossed the demilitarised zone into North Korea.
The person was spotted using surveillance equipment on the eastern portion of the heavily fortified border on Saturday night, but South Korean troops failed to capture them.
The DMZ stretches from coast to coast on the Korean peninsular. It is about 2.5 miles (4km) wide and heavily mined, with barbed wire fences and armed guards patrolling both sides.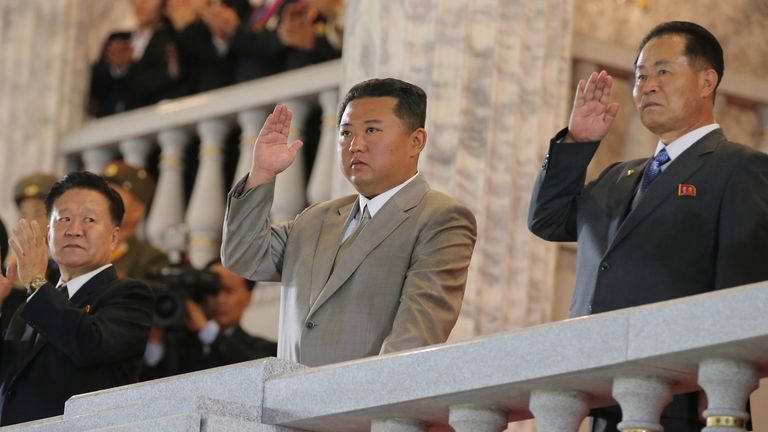 It came after North Korea leader Kim Jong Un warned of a "great life-and-death struggle" for his nation as he marked the end of his 10th year in power.
A military officer who spoke anonymously to Reuters said South Korea had sent a message to the North on Sunday morning to ensure the safety of the unidentified person.
The North, which has adopted a shoot-on-sight policy during the