UN in the dark over Iran's nuclear capabilities ahead of key talks on international agreement | World News
UN nuclear inspectors have warned part of their surveillance of Iran's alleged nuclear weapons programme has gone dark.
The head of the UN nuclear watchdog said his inspectors are close to being unable to "guarantee" they know the size of Iran's stockpile of enriched uranium after a fruitless trip to Tehran produced no results.
Mystery surrounds a key Iranian workshop that makes parts for uranium centrifuge machines. The machines are used to enrich uranium – the vital ingredient for atom bomb-making.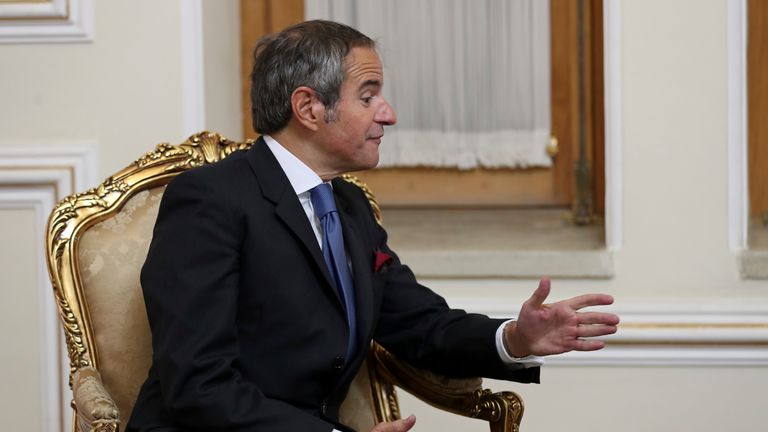 Iranians said Israeli sabotage destroyed one of four cameras installed by the International Atomic Energy Agency (IAEA) to monitor activity at the sensitive site at a Karaj facility.
However, they also removed the other three cameras and said the destroyed camera's footage is 'missing'.
The IAEA said it has not been…