Ukraine: Navy commanders aim to avoid provocation with Russia as tensions run high in flashpoint Sea of Azov | World News
"It's a Russian military ship… The distance from us is about four and a half miles," the young commander of a Ukrainian gunboat said, pointing to a marker on his radar screen.
Senior Lieutenant Denis Bakumov, 23, was steering his small, armoured vessel through waters shared by Ukraine and Russia, where tensions are high amid fears of a new Russian invasion.
"Every time we go out at the sea, when we perform some tasks, we constantly bump into them and they constantly follow us and watch us," he told Sky News.
World news latest: Follow lives updates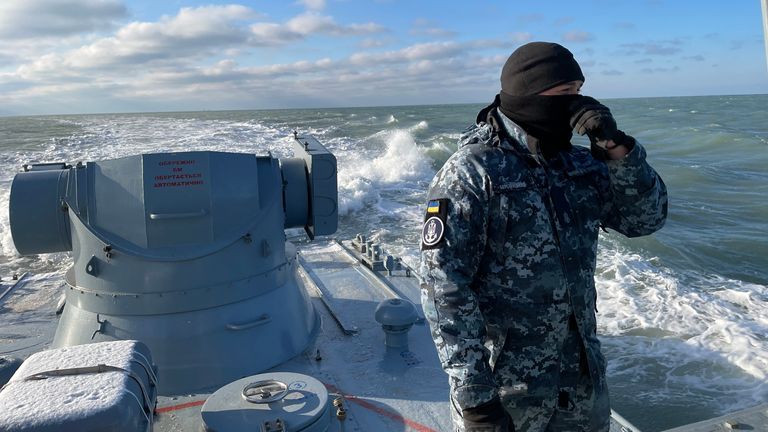 He said the Russian vessel appeared to be close to a commercial ship on this occasion.
The Ukrainian commander was careful any movements he made would not be seen by the Russian side as a provocation.
The Sea of Azov is a unique flashpoint in the conflict between…