Ukraine leader pledges 'strong response' after shots fired at aide's car in assassination attempt | World News
Ukrainian president Volodymyr Zelenskiy has warned the "response will be strong" after one of his top aides survived an assassination attempt.
At least 10 bullets struck Serhiy Shefir's car, the top aide and close personal friend of Mr Zelenskiy, outside of Kiev on Wednesday.
The driver of his black Audi was badly wounded and taken to hospital, but Mr Shefir escaped uninjured.
It is not known who carried out the shooting and the gunman is still at large.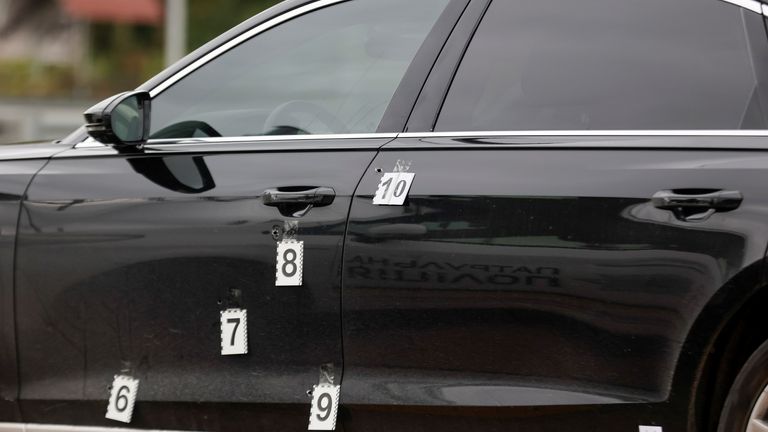 Mr Zelenskiy issued a warning to the attacker from New York, where he is taking part in the UN General Assembly.
He said he did not know who was responsible for the attack, but pledged "a strong response".
"These could be internal or external forces. But I don't consider them to be strong because sending me a 'hello' by firing from a forest into the…