Tokyo Olympics: Australian athletes 'damaged rooms and misbehaved on flight home'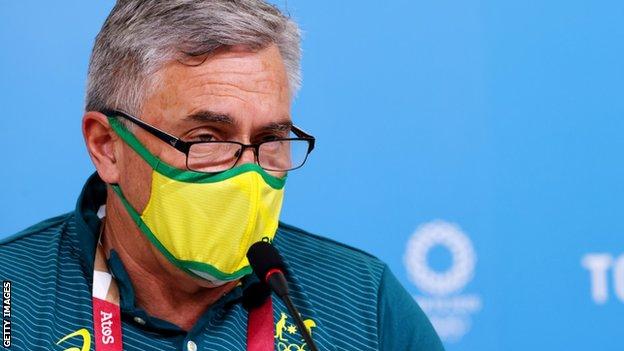 Australian athletes damaged beds in their Olympic village hotel rooms and put a hole in a wall before leaving, the country's Olympic committee says.
Some athletes also showed "unacceptable behaviour" on their flight home, officials added.
But Australia team boss Ian Chesterman said no disciplinary action would be taken as the athletes had apologised.
He added that the damage was "minor" and that it was "not the hardest thing to break the cardboard bed".
Chesterman did not name the athletes or the sport they represented.
But the Australian Olympic Committee said the national governing bodies of football and rugby union were investigating reports of rowdy behaviour on a flight into Sydney last Friday.
Chesterman said: "Some young people made a mistake – they had left the rooms in a condition that was unacceptable."
He added: "The rooms were not completely trashed in any way.
"It is a…
Amazon Devices and Accessories,
Amazon Devices. Find some of the best Amazon Devices and Accessories, electrical devices and gadget available on Amazon. Great products, great prices, delivered to your door.