The Bahamas: 'If we give up now, all hope is lost' – the island in desperate need of climate justice | Climate News
Beyond Glasgow, beyond the ambition and the pledges, and the conclusions, the forests of Great Abaco have gone.
The storm, Dorian, was two years ago, and yet for mile after mile, this Bahamian island still looks like a wasteland.
Just the trunks of the trees are left. Some standing, others bent double and the communities around have hardly rebuilt.
Our guide for a tour around what should be paradise is 18-year-old Zander Gardiner.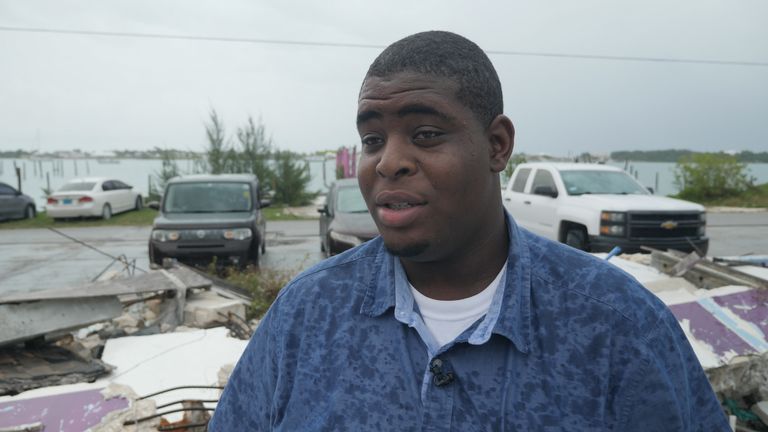 He looks much older. The Bahamas life is not the easy one we may imagine.
He recalls the night the hurricane swept into his home.
"It was very powerful. It's something that I never want to experience again… it's a long journey but we will make it," he says.
Dorian was a category five hurricane and it sat over Great Abaco for hours.
"That used to be the school… and that was the church…" Zander tells me,…