Valerie Bertinelli defended Taylor Swift's rumored relationship with Kansas City Chiefs star Travis Kelce as the "Wildest Dreams" singer made another NFL appearance Sunday night.
Swift showed up with A-list friends in tow, including Blake Lively and Ryan Reynolds, to cheer on Kelce as the Chiefs faced off against the New York Jets. Many fans had mixed reactions – with some calling the alleged romance a "PR move."
"Can all of you Negative Nellies just stop? Stop!" Bertinelli said in a TikTok. "Let the rest of us enjoy watching two successful, funny, talented, incredibly gorgeous human beings – let us enjoy watching them fall in love."
Bertinelli also defended Swift from claims that the pop star was being "too loud" at the games. She told haters calling the relationship a "PR move" to "shut up."
TAYLOR SWIFT BRINGS BLAKE LIVELY, RYAN REYNOLDS AND HUGH JACKMAN TO TRAVIS KELCE'S CHIEFS FOOTBALL GAME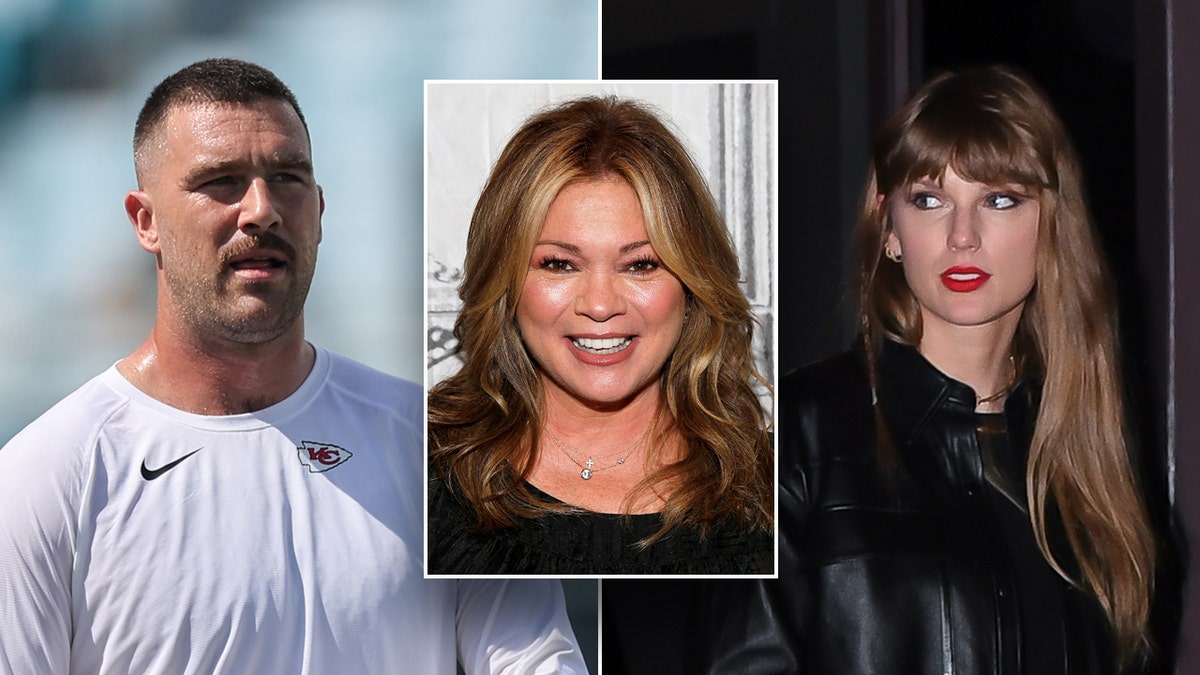 APP USERS CLICK HERE TO VIEW THE TIKTOK
"It's a football game!" Bertinelli explained. "They're exciting. They're very thrilling."
The cookbook author encouraged people online to "be respectful."
"Don't take sneaky pictures and sell them. Be respectful," BertinellI warned. "Let the rest of us respectfully enjoy this love story that is playing out in front of us. OK? Thank you. Have a good day."
LIKE WHAT YOU'RE READING? CLICK HERE FOR MORE ENTERTAINMENT NEWS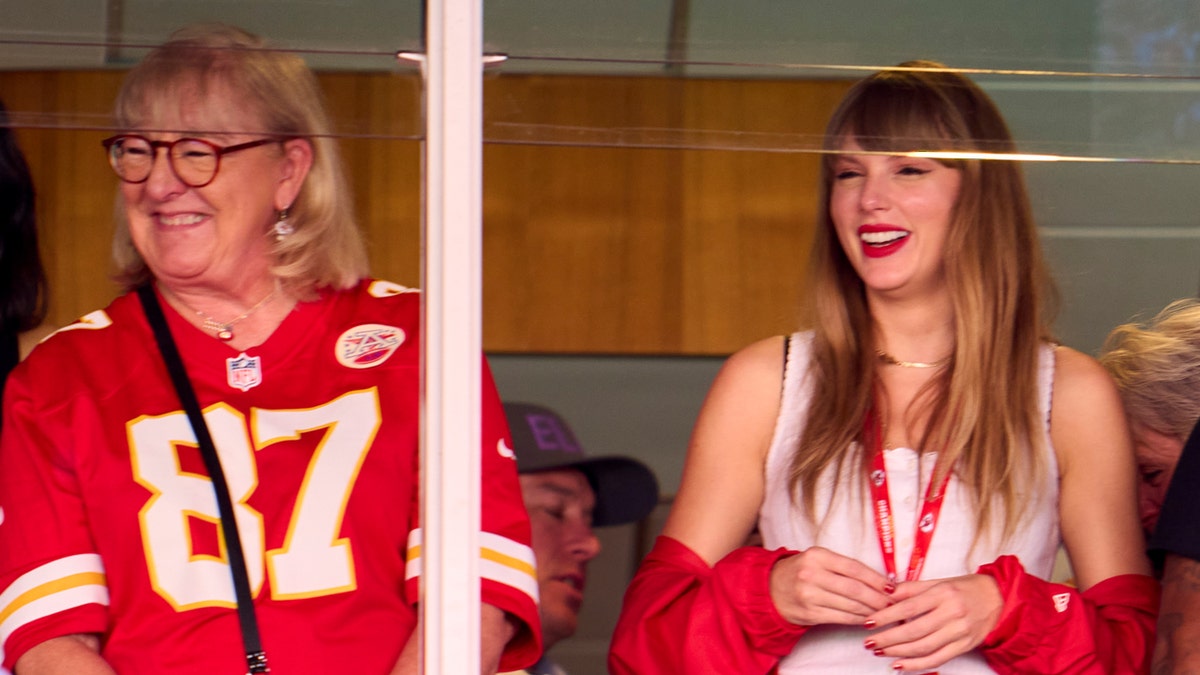 Swift and Kelce first sparked romance rumors when the "Midnights" singer showed up at a Kansas City Chiefs game on Sept. 24. Kelce and his team were victorious over the Chicago Bears that Sunday, and the two were spotted leaving together in his convertible.
Kelce reportedly took Swift to a private party after the win, where she hung out with the team and the tight end's mother, Donna Kelce.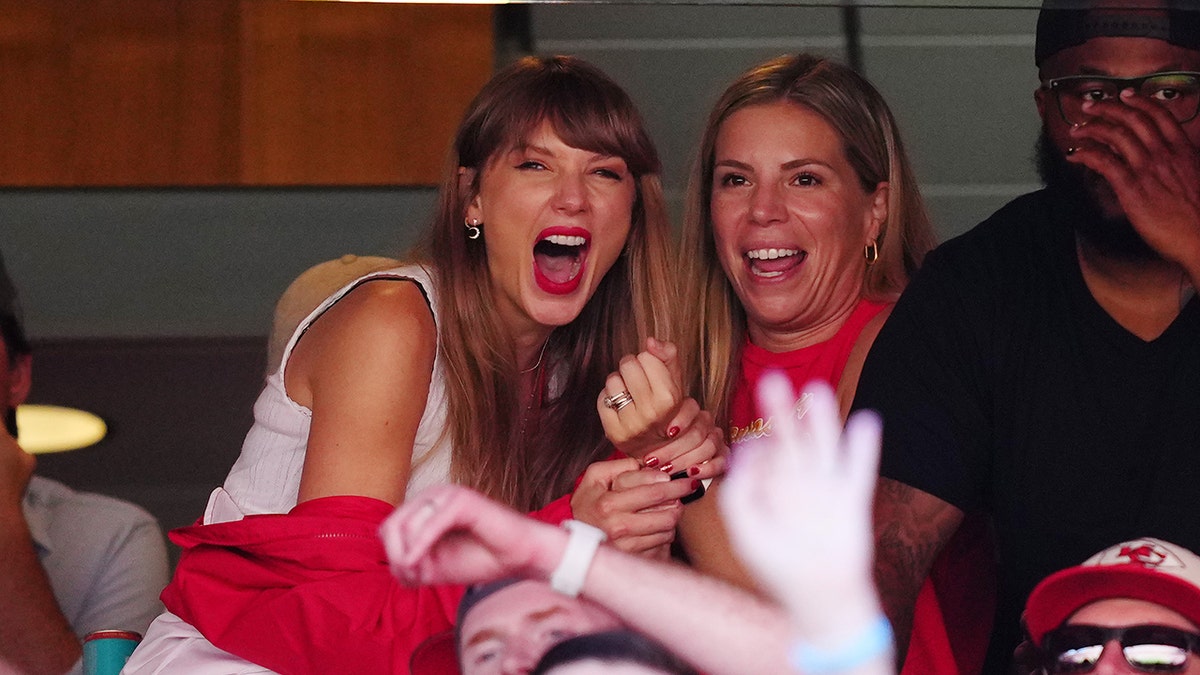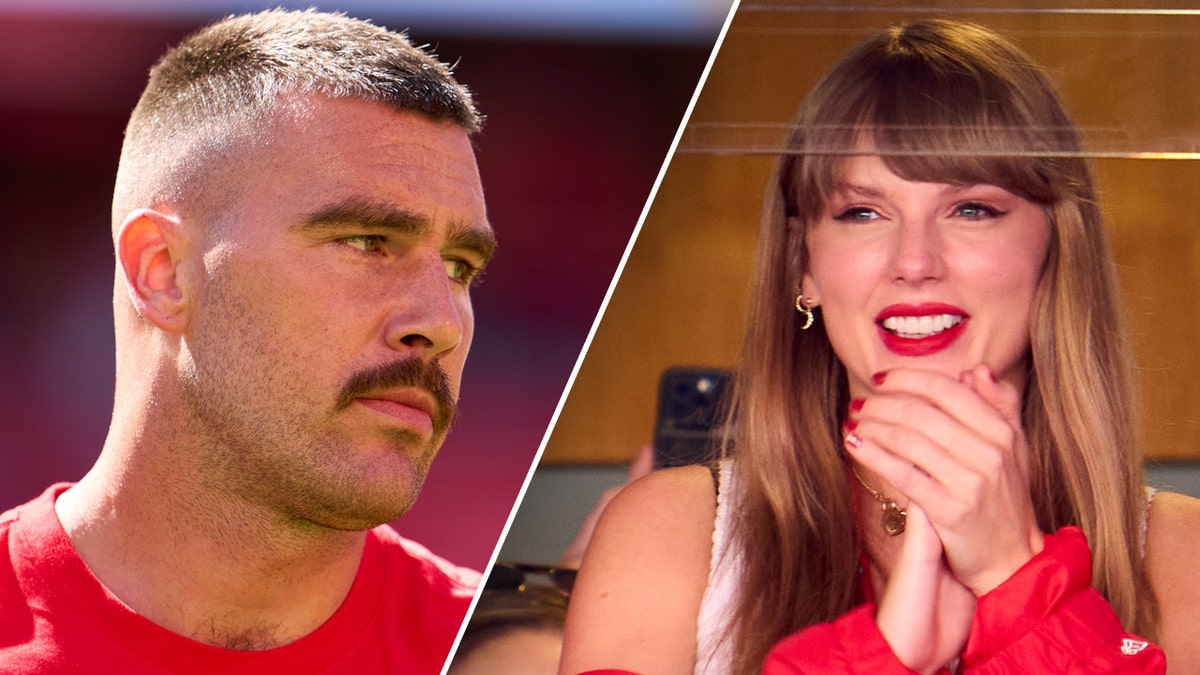 Ahead of Swift's surprise appearance at Arrowhead stadium, Kelce told Pat McAfee that he had invited her to his game – although he did not share details of how the two connected.
"I threw the ball in her court and, you know, I told her, 'I've seen you rock the stage at Arrowhead and you might have to come see me rock the stage at Arrowhead and see which one is a little more lit,'" Kelce said during the interview.
WATCH: TAYLOR SWIFT ATTENDS TRAVIS KELCE'S KANSAS CITY CHIEFS GAME AT METLIFE STADIUM
TAYLOR SWIFT-TRAVIS KELCE DATING RUMORS: WHY CELEBRITY-NFL ROMANCES 'NEVER GO OUT OF STYLE'
Swift appeared at MetLife Stadium on Oct. 1 – just one week after stepping out with Kelce for the first time.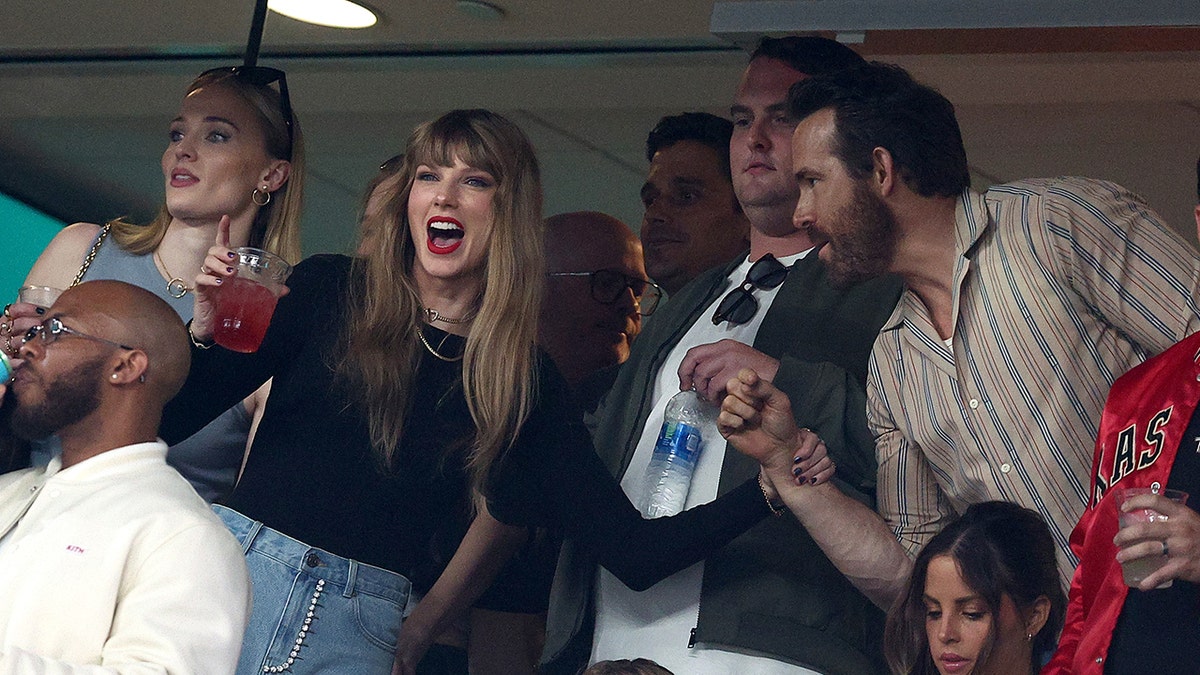 Swift laughed her way through the first half of the game as Kansas City pulled ahead of the Jets.
The "Cruel Summer" powerhouse sported a black, long-sleeved shirt with blue denim shorts featuring sparkling studded rhinestones along the zipper and one pocket.
CLICK HERE TO SIGN UP FOR THE ENTERTAINMENT NEWSLETTER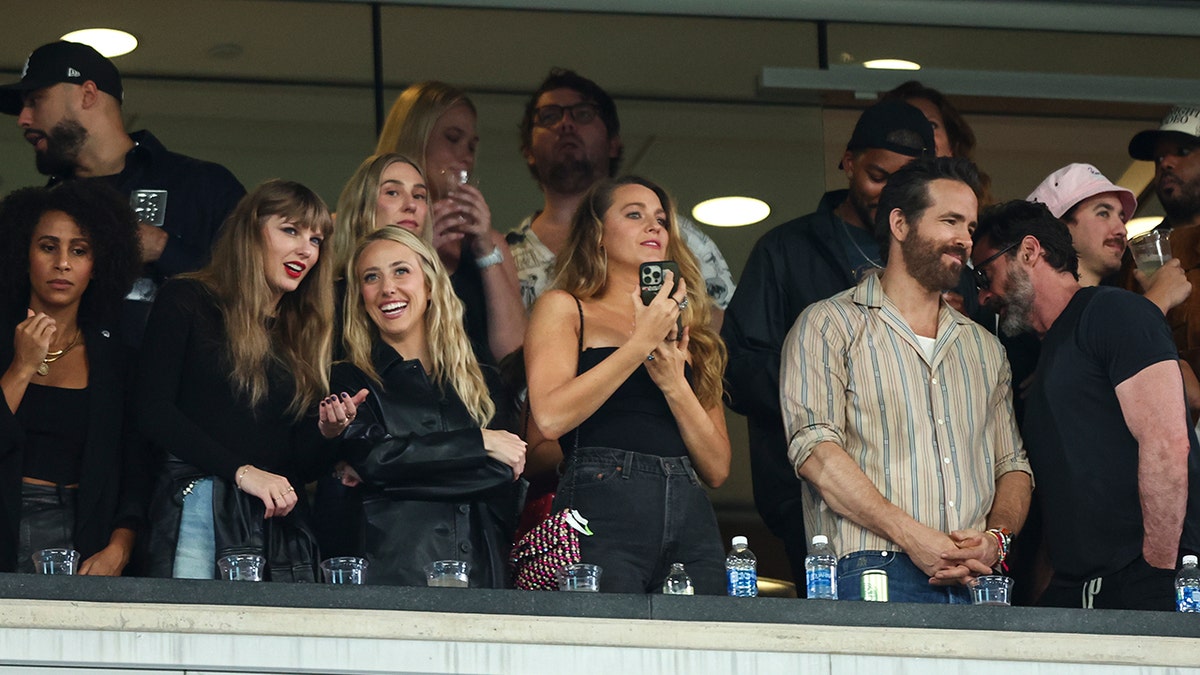 CLICK HERE TO GET THE FOX NEWS APP