Taiwan: President Tsai Ing-wen vows to do 'utmost' to defend country from China | World News
The president of Taiwan has vowed to do her "utmost" to defend her country from Chinese claims on its territory.
Following increasing tensions with Beijing, Tsai Ing-wen said defences would be bolstered to "demonstrate our determination to defend ourselves".
Although the island has ruled itself since it split from the Communist-ruled mainland in 1949, following a long civil war, China claims it as part of its national territory and wants reunification.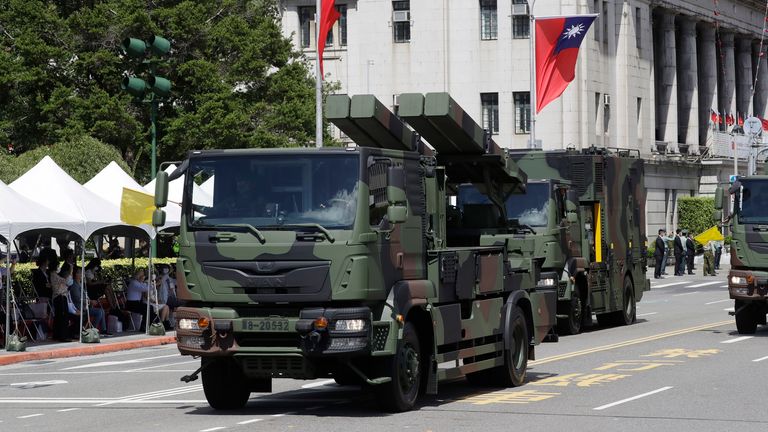 Speaking during National Day celebrations on Sunday, Ms Tsai said: "We will do our utmost to prevent the status quo from being unilaterally altered.
"The path that China has laid out offers neither a free and democratic way of life for Taiwan, nor sovereignty for our 23 million people."
There has been global concern after China sent a record-breaking number of fighter jets towards international airspace close to…