Suspected ATM bombers arrested after 'gang member' blew himself up during test run | UK News
Suspected members of a criminal gang that made videos showing other crooks how to bomb cash machines have been arrested after one alleged member blew himself up while filming a tutorial.
Dutch and German police arrested nine suspects during an 18-month investigation into the gang, which has been linked to at least 15 ATM attacks in Germany, costing millions of euros in damage.
One suspect was killed and another seriously injured during one of the test runs for an explosion, EU police agency Europol said.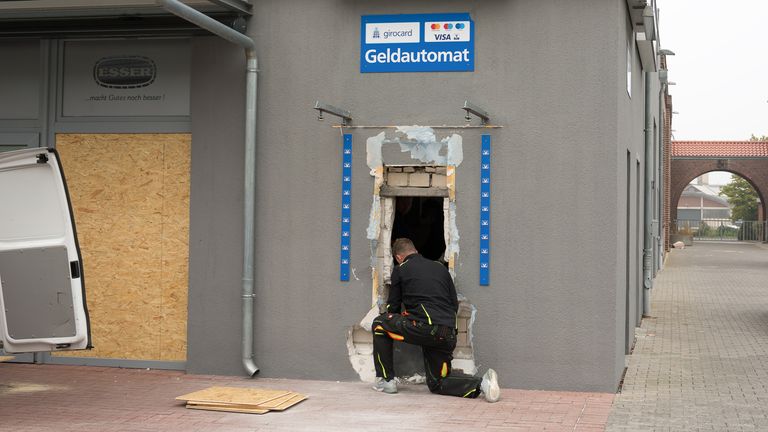 Police in the German city of Onsabrueck became suspicious when a 29-year-old Dutch man there ordered several ATMs, claiming they were for an art project in the Netherlands.
But they were delivered to a warehouse serving as a makeshift training centre in the Dutch city of Utrecht, where the man and an accomplice tested ways of blowing them up to get at the…