South Korea to consider banning dog meat | World News
South Korea is launching a taskforce to consider making the consumption of dog meat illegal after the country's president offered to look into ending the practice.
The number of restaurants that serve dog meat in the country have fallen as younger people generally find it a less appetising dining option and pets are growing in popularity.
But recent surveys indicate more people oppose banning dog meat even if many do not eat it.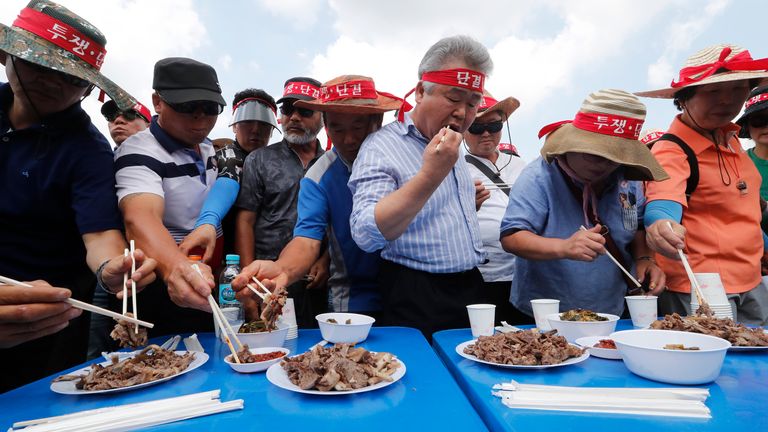 Seven government offices including the agriculture ministry said they decided to launch the group comprising officials, civilian experts and people from related organisations to deliver recommendations on potentially outlawing dog meat consumption.
It said authorities would collect information on dog farms, restaurants and other facilities while examining public…