Salman Rushdie's condition heading 'in right direction' after stabbing | US News
Sir Salman Rushdie's injuries remain "severe" after he was stabbed, but his condition is heading "in the right direction", the author's agent has said.
The 75-year-old was airlifted to hospital and underwent hours of surgery following the attack on stage in Chautauqua, New York state, on Friday.
His literary agent, Andrew Wylie, said: "He's off the ventilator, so the road to recovery has begun.
"It will be long; the injuries are severe, but his condition is headed in the right direction."
Sir Salman was stabbed about 12 times, including in the face and neck, the Chautauqua County District Attorney's Office said.
One of the wounds in the facial area caused a puncture to Sir Salman's eye. Another, to the abdomen, caused a puncture of the author's liver.
There were also multiple further stab wounds to the abdomen and chest area.
Read more:
The world reacts to the stabbing of Sir Salman Rushdie
What do we know about the suspect?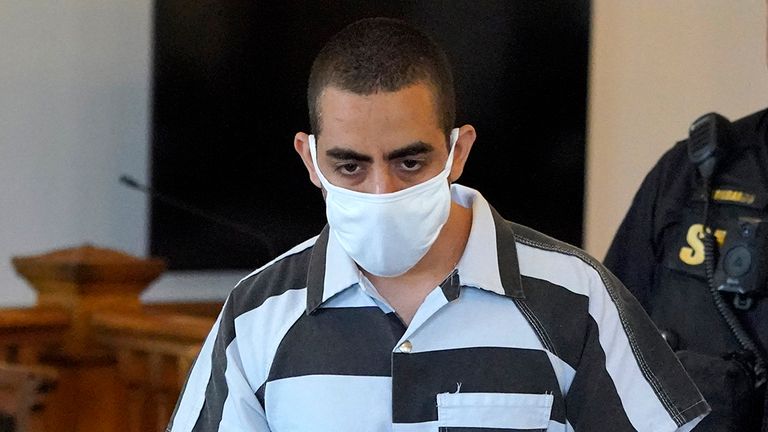 On Saturday, the suspect pleaded not guilty to attempted murder.
Hadi Matar, 24, appeared in court wearing a black and white jumpsuit and a white face mask, his hands cuffed in front of him.
Amazon Devices and Accessories,
Amazon Devices. Find some of the best Amazon Devices and Accessories, electrical devices and gadget available on Amazon. Great products, great prices, delivered to your door.