Russian forces fire warning shots at Royal Navy destroyer over Black Sea 'border violation' | World News
Russian forces fired warning shots at a Royal Navy destroyer after it entered the country's territorial waters in the Black Sea, the Russian Defence Ministry has said.
A border patrol boat fired warning shots at HMS Defender and a Su-24M warplane dropped four bombs close to the ship, the ministry said.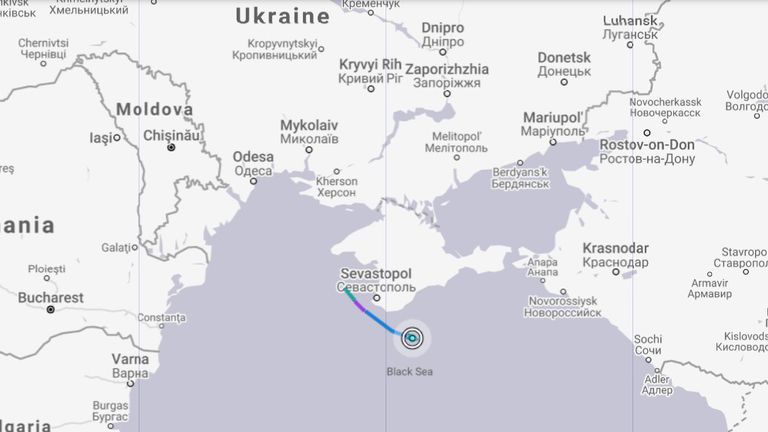 "The destroyer was warned in advance that weapons would be fired in case of a violation of the Russian state border. It disregarded the warning," it said in a statement.
"As a result of joint actions of the Black Sea Fleet and the Border Service of the Russian Federal Security Service, HMS Defender left the territorial sea of the Russian Federation at 12.23pm."
The ministry said the confrontation took place near Cape Fiolent, a landmark on the coast of Crimea.
Russia annexed the Crimean peninsula from Ukraine in 2014 in a move condemned by the West which still considers it Ukrainian territory.
Amazon Auto Links: No products found.
Amazon Devices and Accessories,
Amazon Devices. Find some of the best Amazon Devices and Accessories, electrical devices and gadget available on Amazon. Great products, great prices, delivered to your door.