Russian actress, director and cosmonaut return to Earth after 12 days on International Space Station making a movie | World News
An actress and film director have returned to Earth after spending nearly two weeks in space making a movie on the International Space Station.
Yulia Peresild and Klim Shipenko emerged from the Russian capsule smiling after it landed on the Kazakhstan steppe along with cosmonaut Oleg Novitsky inside.
Two of the group had rocketed into orbit on 5 October for a 12-day stint to film segments of a movie called The Challenge, which the Russian space agency Roscosmos said would help attract the "cream of the crop" to the sector.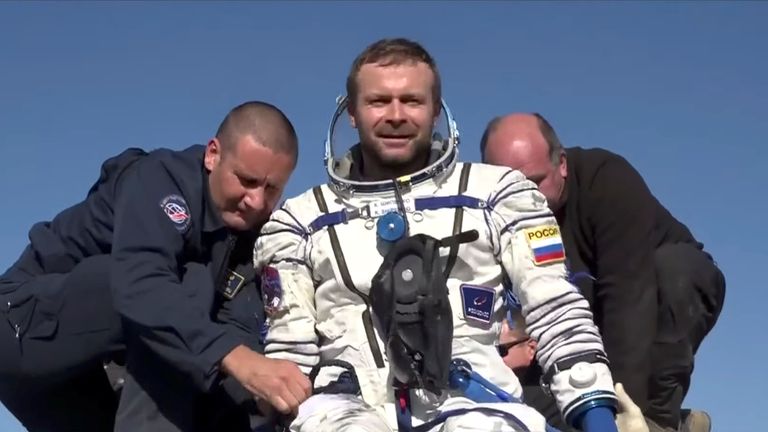 The movie focuses on the story of a doctor, played by Peresild, who is asked to go to the space station to save the life of a cosmonaut
Roscosmos cosmonauts Mr Novitsky and Peter Dubrov, who were already on board the ISS when the crew docked, and Anton Shkaplerov, who…