Russia: Xander Parish shares Cinderella story of leaving UK for St Petersburg's Mariinsky Ballet | Ents & Arts News
Xander Parish describes his route to the top as a Cinderella story complete with fairy godfather, who plucked him from the ranks of the Royal Ballet and propelled him to principal dancer at St Petersburg's Mariinsky Ballet seven years later.
"Cinderella or Billy Elliot?" I ask.
There's a tiny hint of an eye-roll, probably the gut response of most male ballet dancers when they're asked about the film, where a young working-class boy discovers a love of ballet during the miner's strike in the 1980s.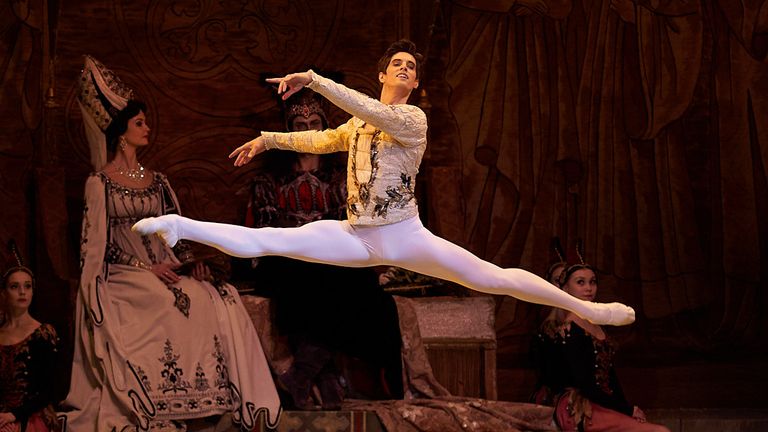 "Closer to Cinderella to be honest. I've never been down many coal mines, I can't say there were many similarities," he says.
Parish, originally from Hull, started dancing at the age of eight and was accepted into the Royal Ballet school three years later. It was, he says, a sheltered life.
"We were locked away in a beautiful, royal…