Russia sets out list of demands from NATO in draft security deal | World News
Russia's Foreign Ministry has published draft proposals outlining the kind of security guarantees it would like to see from the West, including a stop on any further NATO expansion and restrictions on the deployment of troops and weaponry in Eastern Europe.
The measures also call on both parties not to deploy land-based intermediate and short-range missiles on territory which would allow them to reach each other's borders and to refrain from military activities in Eastern Europe, the South Caucasus and Central Asia.
Russia's Deputy Minister Sergey Ryabkov said in a news conference that Moscow did not intend to draw up security guarantees on behalf of NATO but that these could form a basis for negotiation which Russia is prepared to begin immediately.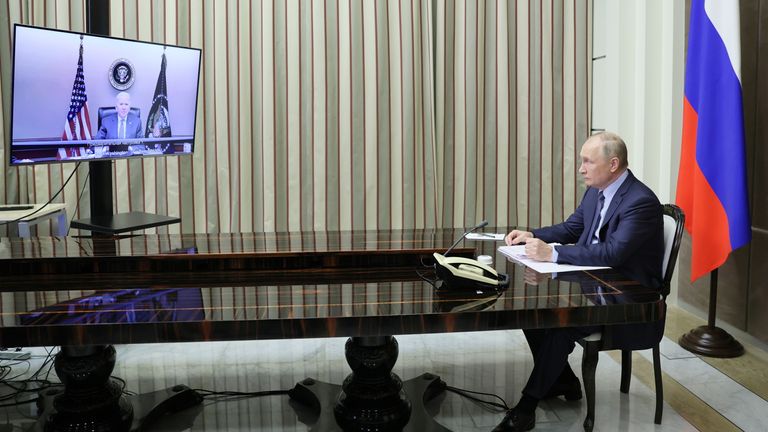 "The situation brooks no delay," he said, adding that he did not believe the measures would be unacceptable to…