Royal Wootton Bassett Academy sends home 284 pupils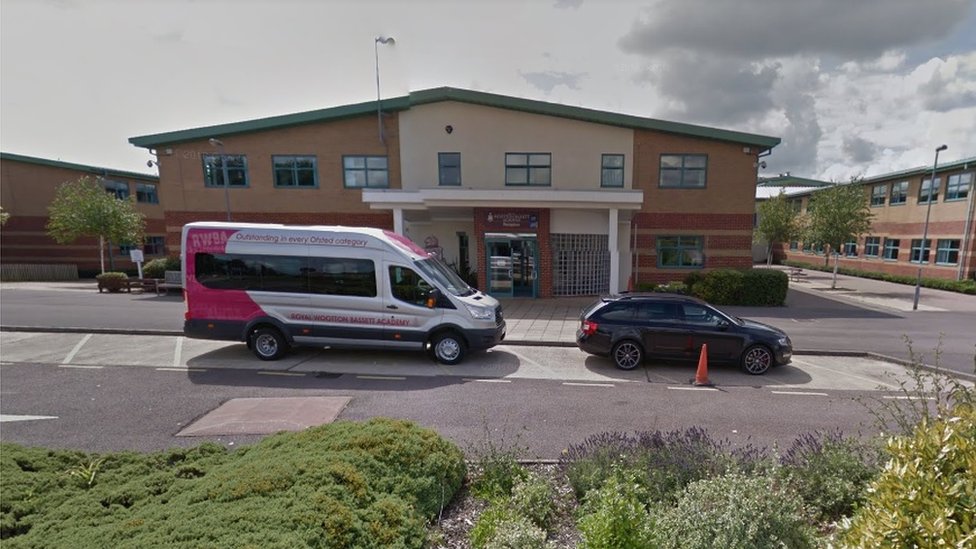 Nearly 300 pupils at a Wiltshire school have been sent home after one of them tested positive for coronavirus.
The 284 year nine students at Royal Wootton Bassett Academy have been asked to self-isolate and take classes remotely for 14 days.
There are currently more than 650 students and school staff self-isolating across Wiltshire.
Headteacher Anita Ellis said: "The safety of everyone within our school community is our top priority."
The school said all precautionary and "bubble" measures had been followed and the decision had been made to minimise any risk to others.
It said it had been working with Public Health England and Wiltshire Council to ensure high standards of hygiene and social distancing were maintained.
Kate Blackburn, director of public health for Wiltshire, said the decision was necessary to keep the risk of transmission as low as possible.
Pupils have also been sent home from St Augustine's College in Trowbridge; Brook Field Primary and Lainesmead Primary in Swindon; St Margaret's Prep School in Calne; and Trinity Primary in Devizes.
SOCIAL DISTANCING:


What are the rules now?

SUPPORT BUBBLES: What are they and who can be in yours?
FACE MASKS: When do I need to wear one?
SCHOOLS: What will happen if children catch coronavirus?
TESTING: What tests are available?