Royal Family: Prince Charles and Duchess of Cornwall pictured visiting the Great Sphinx during Egypt trip | World News
Prince Charles and the Duchess of Cornwall have taken in the Great Sphinx while on a visit to Egypt.
The royal couple arrived in the country after visiting Jordan.
Prior to visiting the ancient monument, the pair met with the Egyptian ruler.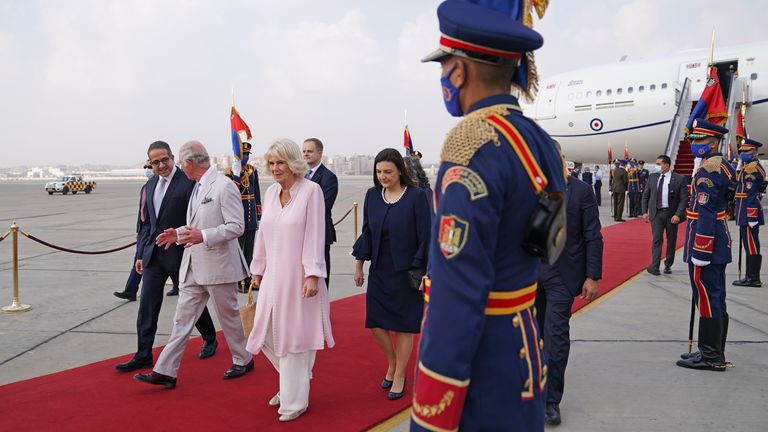 According to the Encyclopedia Britannica, the Sphinx was built around 4,500 years ago – from around the time of King Khafre.
After arriving at the airport in Cairo, Charles and Camilla travelled to the Al-Ittihadiya Palace to meet Abdel Fattah al-Sisi and First Lady Entissar Amer.
Mr al-Sisi, a former field marshal, came to power in 2013 after leading the army to overthrow Mohamed Morsi, the country's first elected head of state.