Rotterdam riots: Injuries and arrests during 'orgy of violence' at COVID-19 protest that saw police open fire | World News
Rotterdam's mayor has condemned "an orgy of violence" at protests against COVID-19 restrictions in the Dutch port city, in which seven people were hurt and more than 20 arrested.
The trouble flared as the Netherlands moved to curb a fourth wave of the coronavirus.
Hundreds of rioters torched cars, set off fireworks and threw rocks at police, forcing officers – fearing for their lives – to respond with gun shots and water cannon.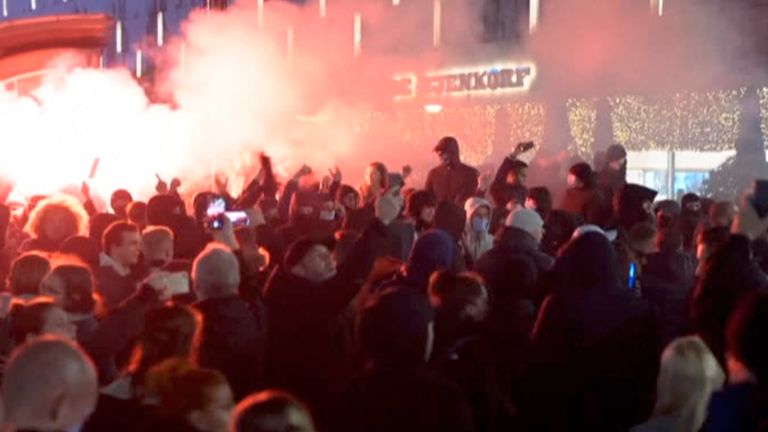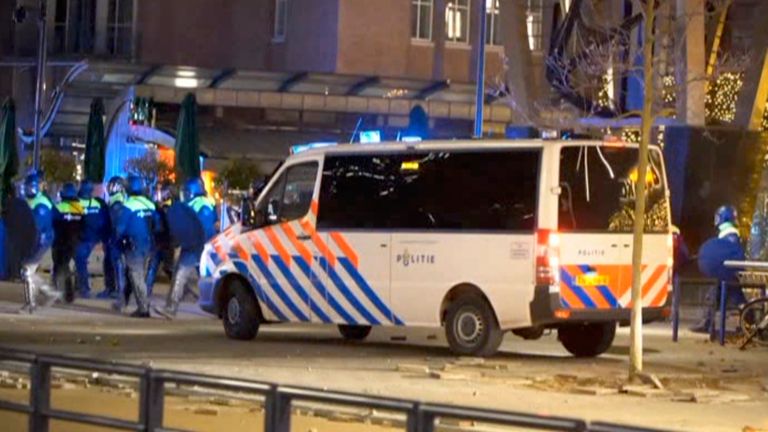 An emergency directive was issued in the city shutting down public transport and ordering people to go home.
By the early hours of Saturday, police units had been drafted in from across the country and restored order.
Mayor Ahmed Aboutaleb said: "Police were…