Rotterdam: At least seven injured after police fire at protesters during COVID-19 riots | World News
At least seven people have been injured – including police – during riots in Rotterdam against COVID-19 restrictions.
It comes as the Netherlands re-imposed some lockdown measures in a bid to curb a fourth wave of the coronavirus.
Police confirmed they fired warning shots after a demonstration broke out on Friday night, with the injuries "related to the fired shots".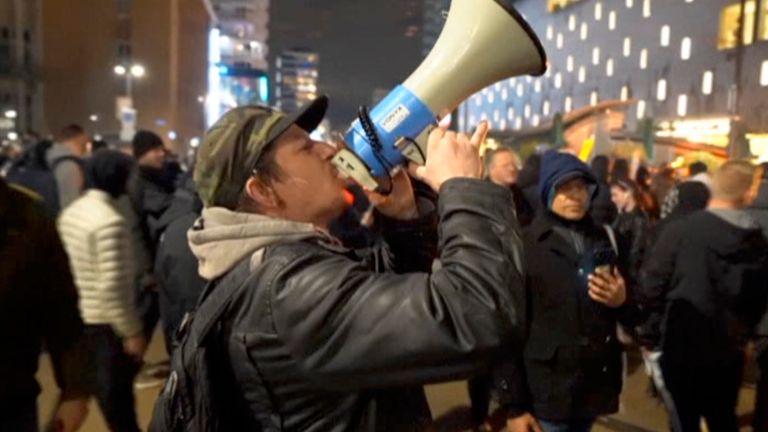 "We fired warning shots and there were also direct shots fired because the situation was life-threatening," said police spokesperson Patricia Wessels.
She added the injuries were "probably a result of the warning shots, but we need to investigate the exact causes further".
Law enforcement issued an emergency ordinance in the city, shutting down public transport and ordering people to go home. Riot police also used a water cannon in an attempt to drive hundreds…