Richard Leakey: Conservationist and fossil hunter, who helped prove humans evolved in Africa, dies aged 77 | World News
World-renowned conservationist and fossil hunter Richard Leakey, whose discoveries helped prove humankind evolved in Africa, has died at the age of 77.
Tributes have poured in for the Kenyan paleoanthropologist who also spearheaded campaigns against the ivory trade to save the dwindling African elephant population.
Kenya's President Uhuru Kenyatta said Leakey had "served our country with distinction".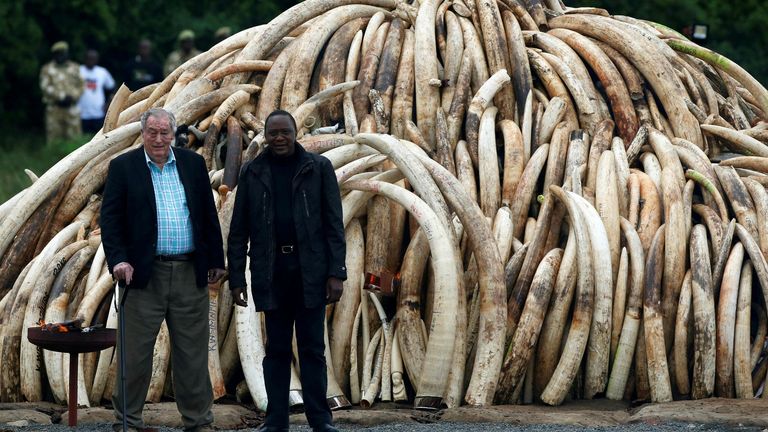 Leakey, the son of palaeontologists Louis and Mary Leakey, remained energetic into his 70s despite bouts of skin cancer and kidney and liver disease.
In the 1970s, he led expeditions that shed new light on the scientific understanding of human evolution, with the discovery of the skulls of Homo habilis (1.9 million years old) in 1972 and Homo erectus (1.6 million years old) in 1975.
It saw him feature on the cover of TIME magazine before his…