Qatar World Cup 2022: Players concerned about human rights will be free to protest, says tournament boss | World News
Players wanting to protest about human rights during the World Cup in Qatar will be free to make their points, according to the chief executive of the tournament.
Speaking to Sky News precisely one year before the World Cup kicks off, Nasser al Khater said they were talking to the English FA and other football associations to encourage them to make informed decisions.
"Anybody who wants to take a position on a topic (it) is their personal right…we have invited them to see things for themselves to look at the progress that has been made over the 10 years," he said.
"It is their right to have these positions, the important thing is for them to take these positions with full information….it is not to take a position based on the news."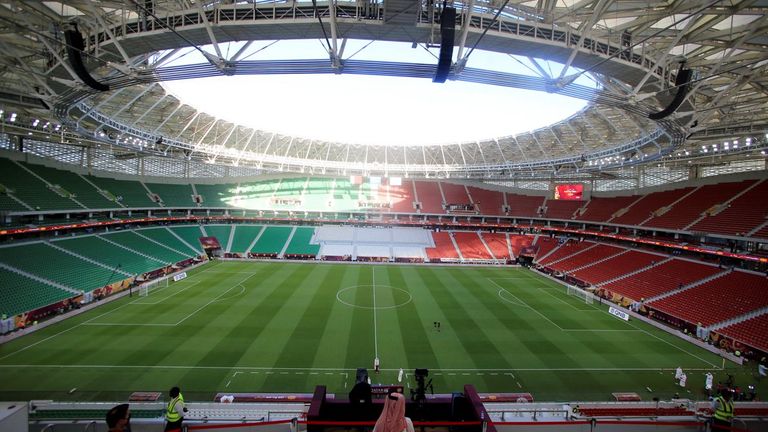 The numbers of fatalities among migrant workers who have helped build the…