Prince Charles's visit to aircraft carrier HMS Queen Elizabeth cancelled after stealth jet crash | World News
Prince Charles's visit to HMS Queen Elizabeth was cancelled at the last minute by the Ministry of Defence – scuppering what was meant to be a highlight of the final day of the royals' Middle East tour.
The trip was pulled after one of the ship's F35 stealth planes crashed on Wednesday.
Hours before he was due on board, Clarence House said: "For operational reasons, the visit to HMS Queen Elizabeth has been cancelled."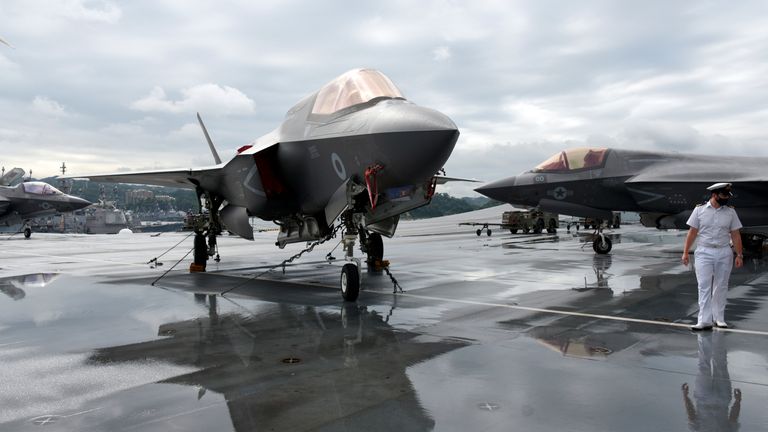 Despite that disappointment, the prince was met with a loud round of applause at the Greek campus in the middle of Cairo on Friday.
Groups of business figures and young entrepreneurs jostled for a few moments of face time, the prince keen to tell anyone he could about his sustainable markets initiative, his big push to get businesses and governments working closer together to tackle the climate crisis.
In Egypt, the crowds have…