Post-Brexit fishing rights row: British cargo vessel blocked in French port | UK News
French fishermen blocked off a boat in the port of St Malo this morning as they started a day of protests over post-Brexit fishing rights.
According to Reuters, the Jersey-based vessel Normandy Trader was prevented from leaving the port in Brittany.
There are also plans for fishermen to block the Channel Tunnel and the port of Calais later today.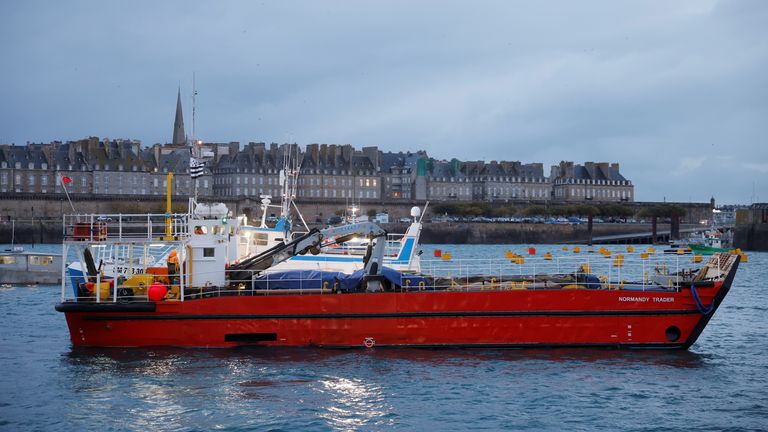 The row centres around French fishermen demanding the UK issue more licences to fish in British waters than what Westminster says was agreed in the post-Brexit trade deal.
In order for a licence to be granted, fishermen need to be able to show they have worked in UK waters in recent years.
Some of those on the French side have been unable to provide this evidence – which would also give access to waters around the Crown Dependency of Jersey.
A similar agreement is in operation for…