Norway bow and arrow attacks: Five killed in Kongsberg before suspect 'in confrontation' with police | World News
Five people have been killed and others – including an off-duty police officer – were injured in a series of bow and arrow attacks in Norway, according to police.
The incidents took place in the town of Kongsberg, 51 miles (82km) southwest of the capital, Oslo.
A suspect has been apprehended by police, who believe he allegedly acted alone.
There was a confrontation with officers and the man tried to run away before he was arrested, the police chief said.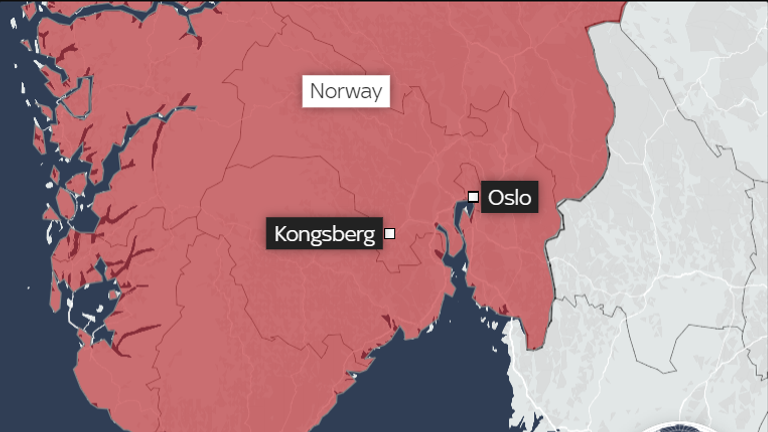 Two other people were wounded and are in intensive care, including an officer who was off duty and inside the shop where the attack took place, police said.
The attacks are related to a Coop Extra supermarket in the town centre and Coop spokesman Harald Kristiansen said: "We can confirm that there has been a serious incident in our store and that none of our employees are physically injured.
"We are now concerned with following up our employees, and beyond that, we refer to the police…