NI primary school principal says children 'failed by executive'
By Robbie Meredith
BBC News NI Education Correspondent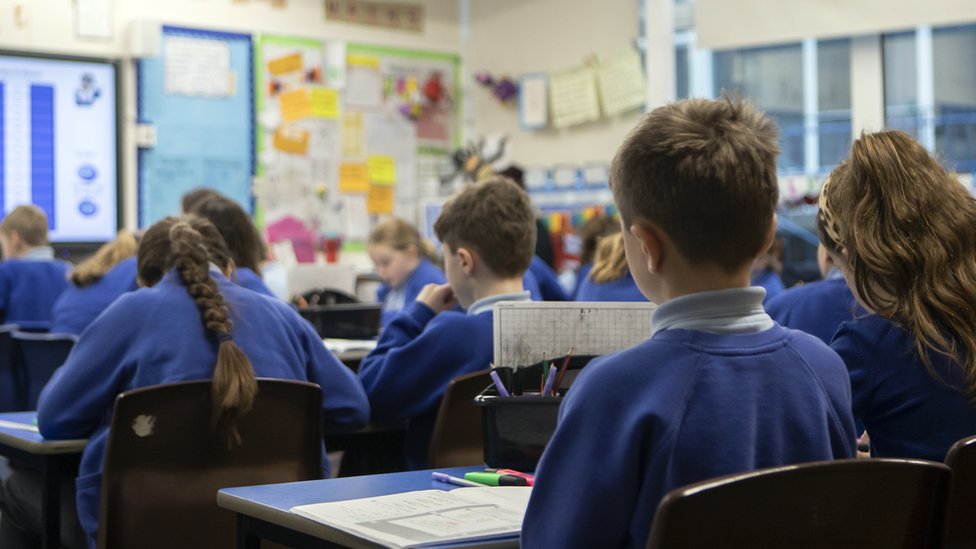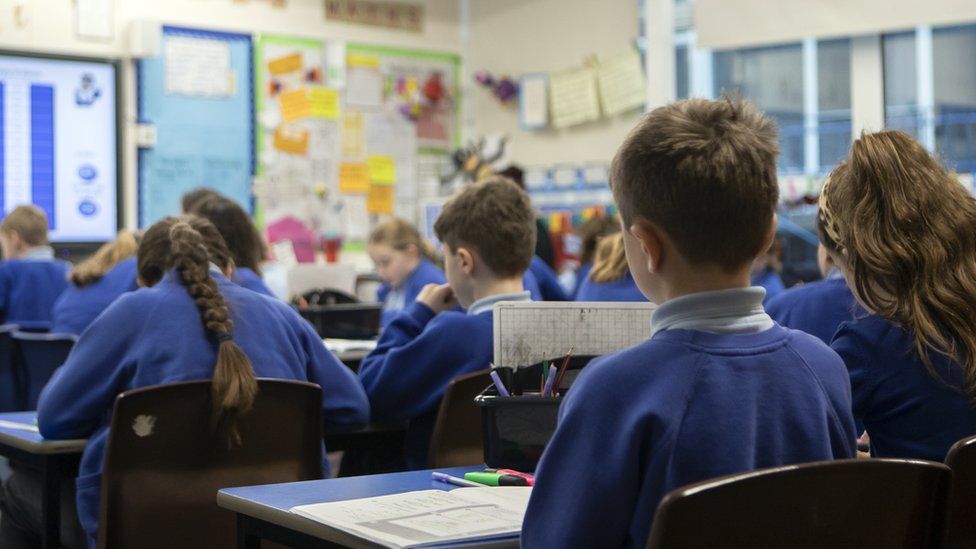 A Belfast primary school principal has told her pupils' parents that children have been "failed by the Executive".
Joanne Currie, from Cairnshill Primary in Belfast, made the comments in a strongly-worded letter to parents of around 550 pupils in the school.
"The Executive and Department of Education have treated schools shamefully," Ms Currie wrote.
She also said there should have been a clear plan to deal with what she called the "debacle" over the transfer tests.
Schools were told by the Department of Education (DE) on 5 January that pupils were to be taught remotely until the half-term break in mid-February.
That was the third change to school arrangements in less than three weeks.
However, special schools remain open and vulnerable children and the children of key workers can attend mainstream schools.
Ms Currie said that she was writing to parents of her pupils "as a parent, educator and someone who cares passionately about our children and young people".
In a lengthy letter, she said that politicians had not been faced with easy choices but wanted to express her "utter frustration at how the current decision making about our schools has been handled by both the Executive and the Department of Education".
AQE says bishop's statement 'highly defamatory'

AQE plans to hold transfer test in February
"I believe that it is only now that we can categorically say that our children and young people have been failed by the Executive," she wrote.
"We were all aware that the number of cases of COVID-19 was likely to spike again in the winter months and had hoped that the Department would have put contingency plans in place for all eventualities."
"Today we see ourselves in the middle of another lockdown and enforced school closure with little or no advanced warning for us to prepare for it."
'Confused and frustrated'
Ms Currie praised NHS workers as "heroes" and said all key workers were doing an outstanding job, but wrote that schools were often the last to know about decisions taken by the Executive about education.
"During the pandemic I would also have loved to have been able to provide you with the most up-to-date position about our school," she wrote.
"Unfortunately, during this time, we had to find out information about school closures through reading about it on the news or on Twitter."
"The Executive and Department of Education have treated schools shamefully."
"Parents have been left confused and frustrated at the lack of clarity and the lateness of decisions by the Department as it continually pits schools against each other."
"More importantly, children have been forgotten about."
Ms Currie also wrote that a clear plan was needed to address what she called the transfer test "debacle".
"DENI, AQE, GL and grammar schools have had ten months in which to come up with a contingency plan for these tests and they have failed," she said.
"Our children should not be subjected to the rollercoaster of emotions that they have gone through in the past week."
"Our children, parents and staff are now facing the prospect of another six weeks of test preparation of which there is no certainty that they will be able to sit the AQE then either."
"How our P7 children have been treated has been disgraceful."
'Impact children in the long-term'
Ms Currie encouraged parents to write to politicians to remind them that children should be at the heart of decisions about schools.
She also told parents that she knew many would find it difficult to balance home and work life and home-schooling but that teachers at Cairnshill would do all they could to help.
One parent from Cairnshill Primary told BBC News NI that politicians needed to listen to the points Ms Currie had raised.
"As a parent of a four year-old who is learning the very basic fundamentals of education it angers me at how, at every stage, everything has been a last minute decision," she said.
"How is this going to impact children in the long-term? I can only imagine how the P7 pupils and families are feeling."