Myanmar: More than 5,600 prisoners to be released by junta as Aung San Suu Kyi remains incarcerated | World News
More than 5,600 prisoners in Myanmar will be released by the military junta which seized power earlier this year.
Videos and pictures from the country showed tearful reunions as those who had been detained were reunited with their loved ones.
An announcement on state television said the move was part of an amnesty for those who protested against the coup earlier this year, in which the democratically elected government of Aung San Suu Kyi was deposed.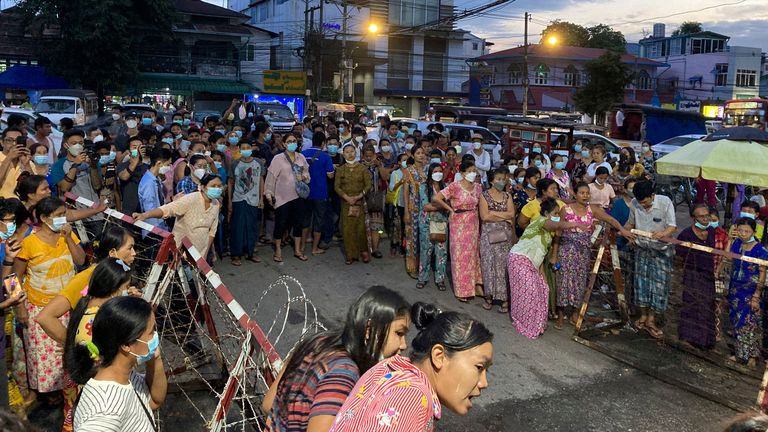 However, observers say the move was due to pressure put on the dictatorship by the Association of Southeast Asian Nations (ASEAN).
Footage from Insein Prison, Yangon – formerly known as Rangoon – showed the tearful scenes.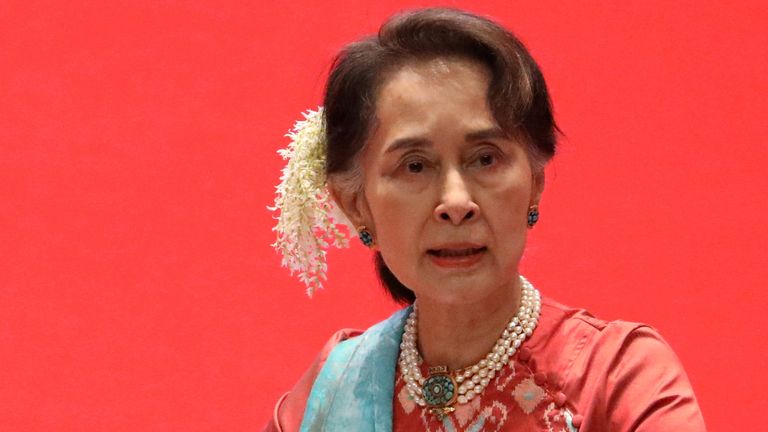 Bus-loads of people were taken outside the gates of the compound to waiting crowds,…