More Hong Kong universities remove Tiananmen Square massacre memorials | World News
More universities in Hong Kong have removed memorials commemorating those who died in the Tiananmen Square massacre.
Early on Friday morning, the Chinese University of Hong Kong took down the Goddess of Democracy, a statue based on a figure created by art students that was brought to Tiananmen Square in Beijing shortly before the 1989 crackdown.
Hundreds of pro-democracy protesters were said to have been killed by Chinese troops in the 4 June crackdown on China's pro-democracy movement in the late 1980s, but it is thought the real figure reaches the thousands.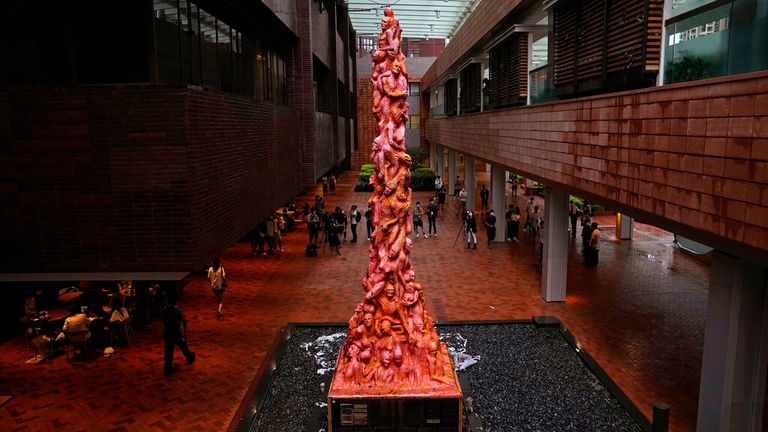 The statue is the latest Tiananmen Square memorial to be removed in Hong Kong, with a monument at the University of Hong Kong – the Pillar of Shame – cut up and removed the night before after being installed in 1997.
Lingnan University also removed a bas relief memorial…