Migrant crisis: Sky News witnesses chaotic boat launches near Calais | World News
As they came past us – panting, cajoling, shouting – it was hard to believe what we were seeing.
Here, in broad daylight, were dozens of migrants, manhandling a large inflatable boat down a northern French beach, to get to the seafront in order to to cross the Channel.
Forget the normal rules about subterfuge – this was as brazen and overt as you could possibly get. And what's more, eight French police officers were watching from about a hundred metres away, and making no effort to get involved.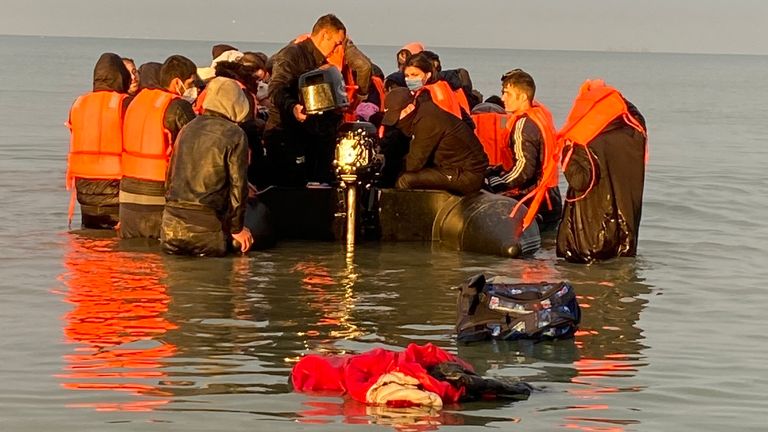 We had arrived here, on a beach near the village of Ambleteuse about half an hour earlier, just to see another, similar boat leaving shore.
It had been overloaded and underpowered, but just about got under way. About 40 people were on board, with a similar number left on the beach.
When we tried to speak to those left…