Matthew McConaughey only recently agreed to allow his oldest son, Levi, join the social media universe.
On Saturday, Levi, 15, made good use of his new Instagram platform by praising his father in a heartwarming post to celebrate the "Dazed & Confused" star's birthday. 
"People know Matthew McConaughey as an actor and now a writer, but I know him as my father," he wrote alongside a carousel of snaps with his family. 
'DAZED AND CONFUSED': MATTHEW MCCONAUGHEY AND CAST CELEBRATE 30TH ANNIVERSARY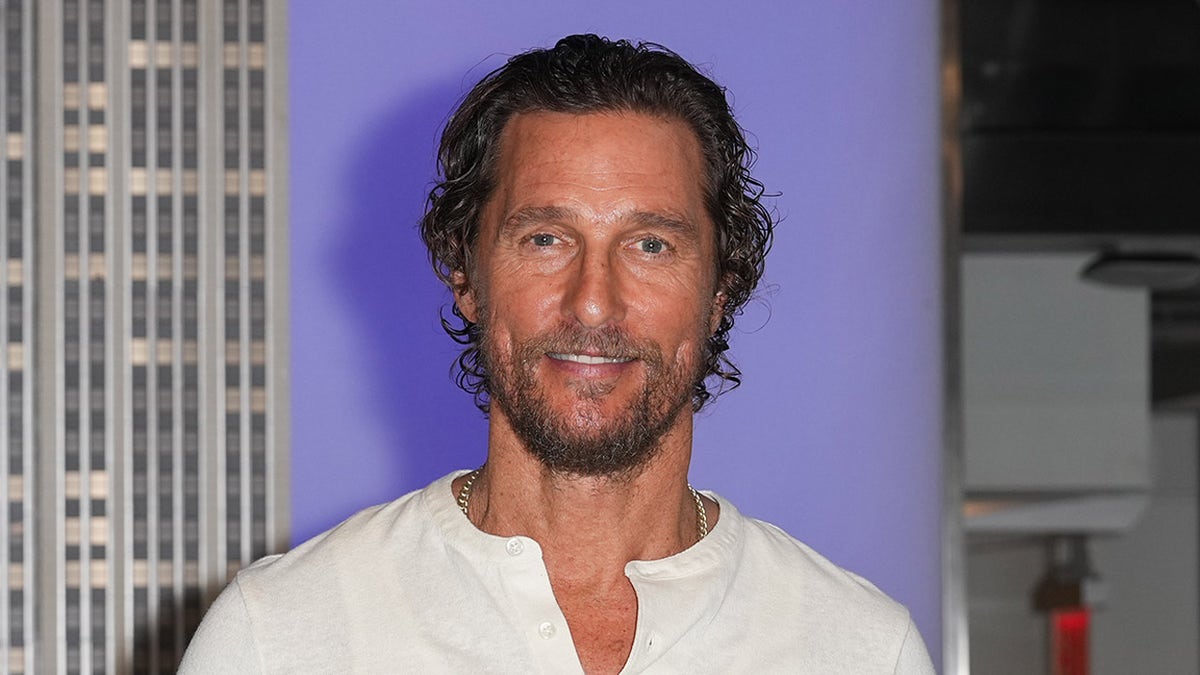 "The man who always makes time for us no matter what, the man who's always there for us no matter what, and the man that taught me to appreciate the journey and not just the destination."
Levi added, "The journeys just getting started…Happy birthday Papai."
MATTHEW MCCONAUGHEY, CAMILA ALVES GIFT SON, 15, WITH INSTAGRAM ACCOUNT FOR BIRTHDAY: 'ENJOY SHARING YOUR STORY'
Matthew and wife Camila Alves, who celebrated their 11th wedding anniversary in June, have three children: Levi, Vida, 13, and Livingston, 10. 
Earlier this year, McConaughey and Alves revealed one of Levi's gifts for his 15th birthday was being able to join the ranks of social media users, a decision in the works for three years.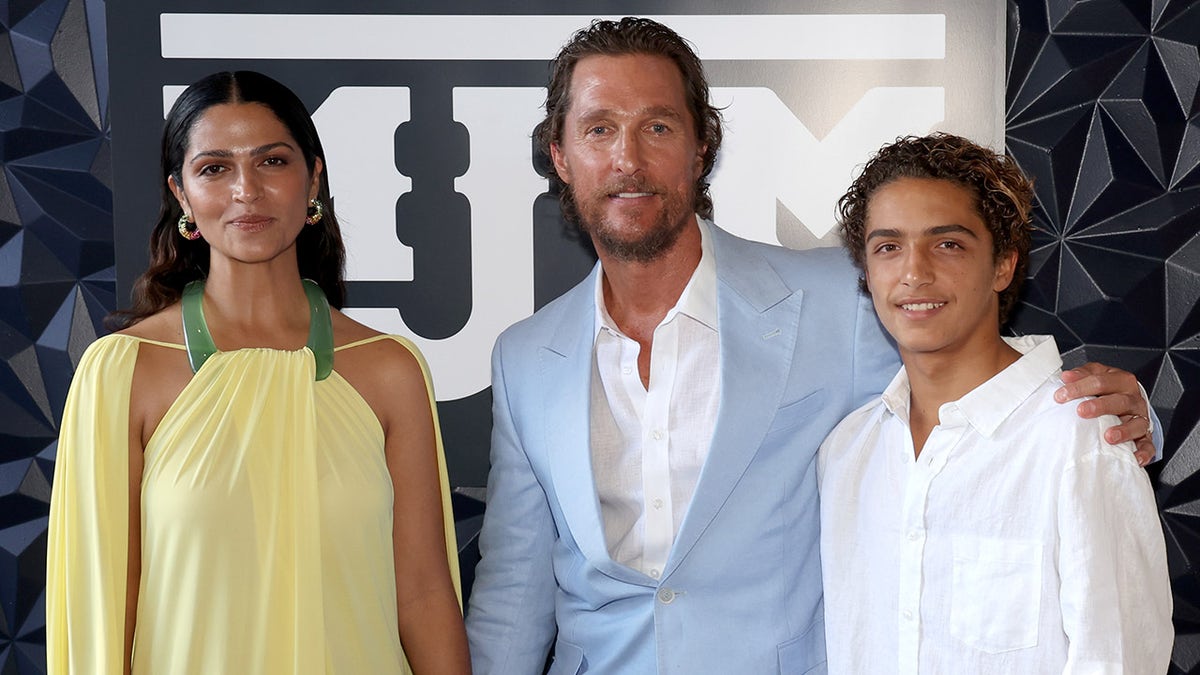 "Hey, buddy, your mom is a little nervous today. One of the gifts we're giving you, yes, we are allowing you today to join the social media universe," he said in a video shared in July.
Alves added, "All his friends have had it for a long time. We've been holding up."
"He knows who he is, and he knows where he's going. I think he can handle it. He's got a great story to tell and share," McConaughey shared.
LIKE WHAT YOU'RE READING? CLICK HERE FOR MORE ENTERTAINMENT NEWS
"Levi, enjoy the adventure, enjoying telling your story, expressing yourself and what you put out there and the exchange you get with people out there."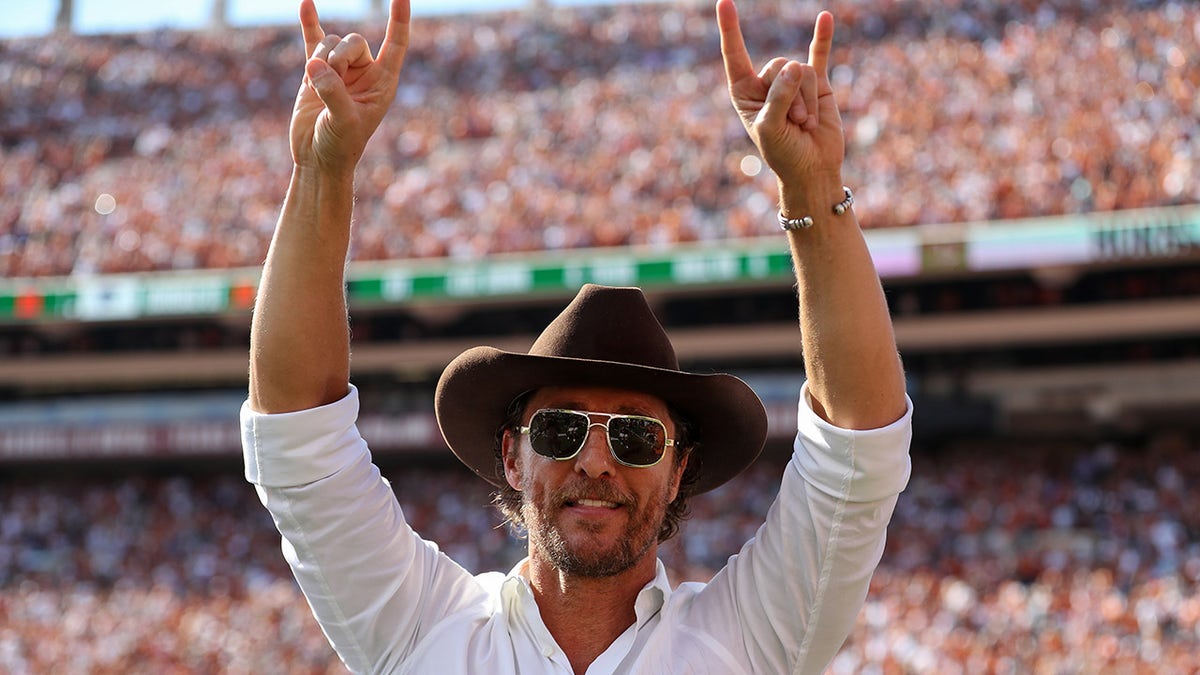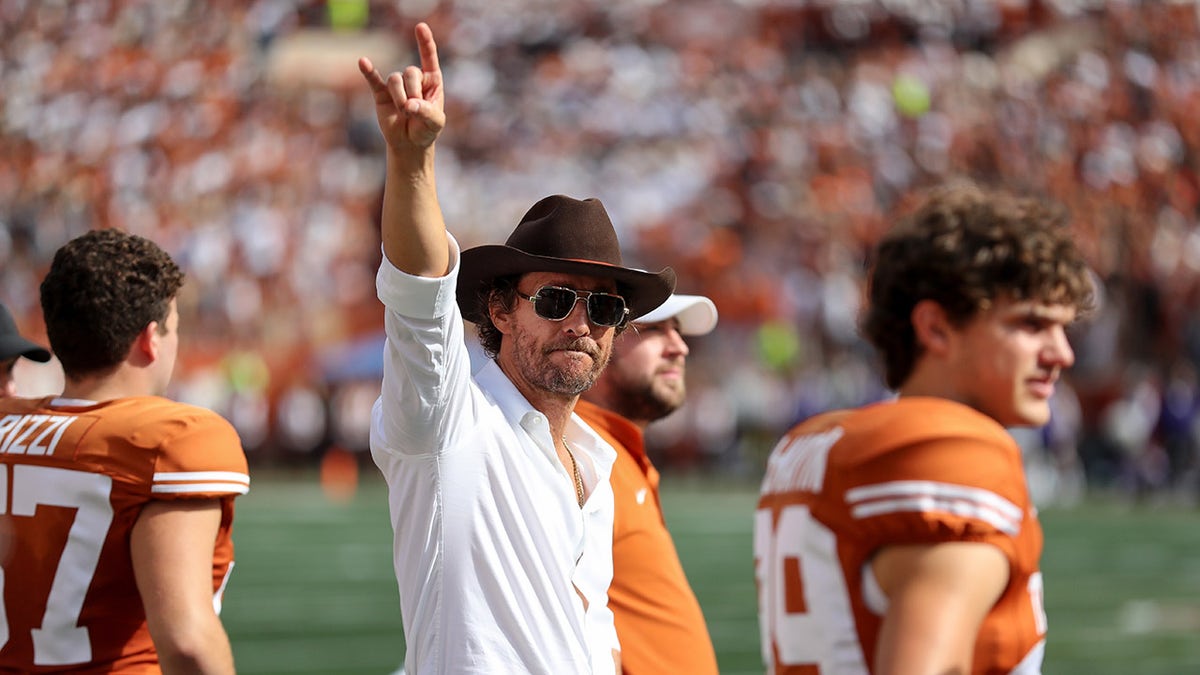 McConaughey was on the field Saturday at his alma mater to watch the Texas Longhorns beat the Kansas State Wildcats at the University of Texas at Austin.
Prior to the big game, the "Wolf of Wall Street" star hosted a tailgate party with Alves to celebrate the launch of their latest venture – Pantalones Organic Tequila. 
CLICK HERE TO SIGN UP FOR THE ENTERTAINMENT NEWSLETTER
They unveiled their new brand in a video shared online of the couple riding motorcycles without any pants on, a play on the name of the brand.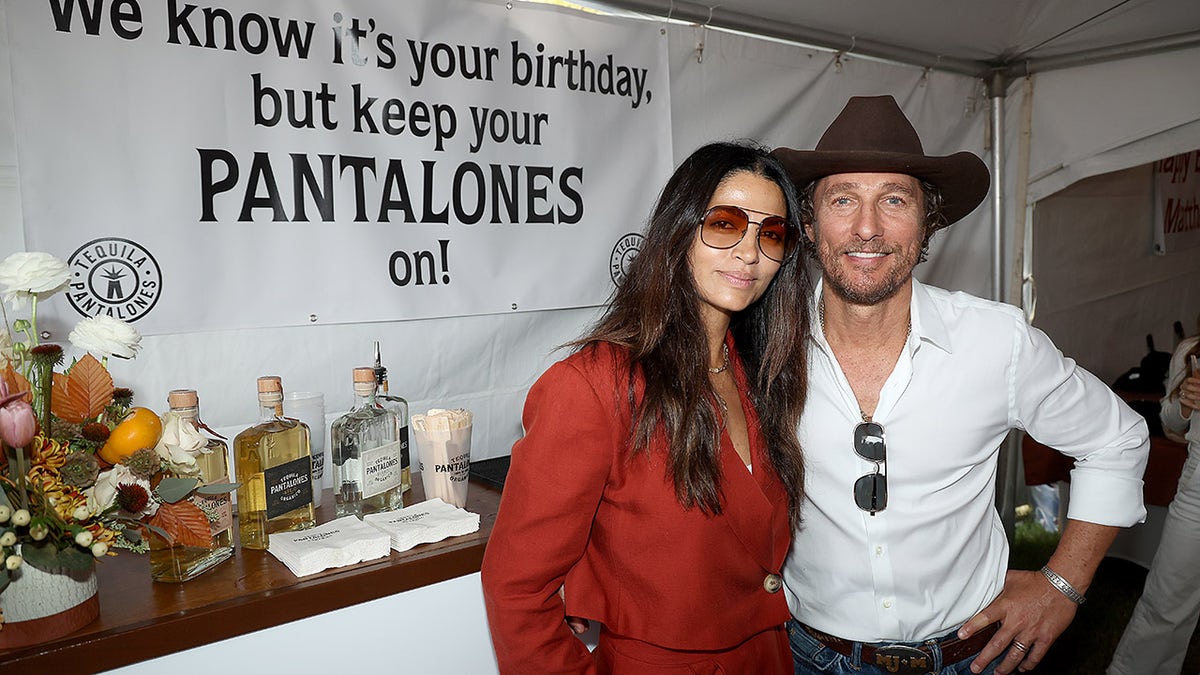 "When did tequila stop being tequila?" Matthew said, to which Camila responded, "Right? Where's the fun?"
After Camila stated "Pantalones," in unison they chimed, "Please, do not keep yours on."
CLICK HERE TO GET THE FOX NEWS APP
In a statement about the brand, the couple said, "The world doesn't need another celebrity tequila, but tequila sure could use a kick in the pants. Pantalones Organic Tequila is the best thing we've made with our pants on."