Mars: 'Rare postcard' from red planet as NASA inspired by rover's view of sweeping landscape | Science & Tech News
NASA has released a "rare postcard" from Mars after being inspired by a "remarkable" image that its rover sent back from the red planet.
The US space agency was able to combine two black and white images of the landscape taken at different times of the day and then added colours.
The pictures were from Curiosity while it was high up on Mount Sharp, a three-mile-tall (5km) mountain which the robotic vehicle has been driving up since 2014.
The artistic impression of Curiosity's view features rolling hills in the distance, while a field of sand ripples known as the "Sands of Forvie" stretches a quarter to a half-mile away.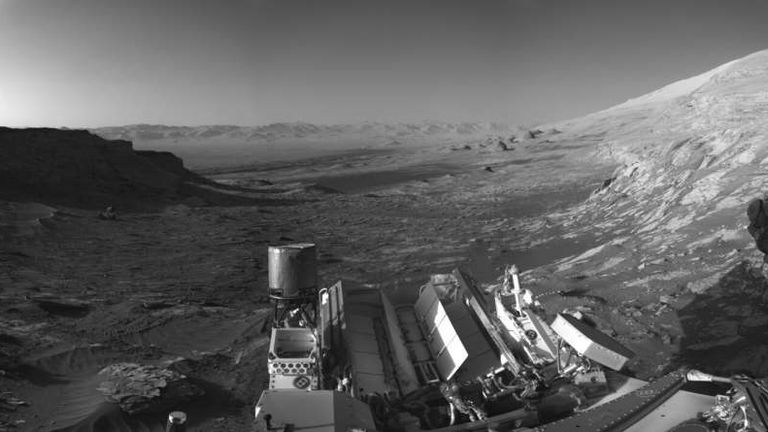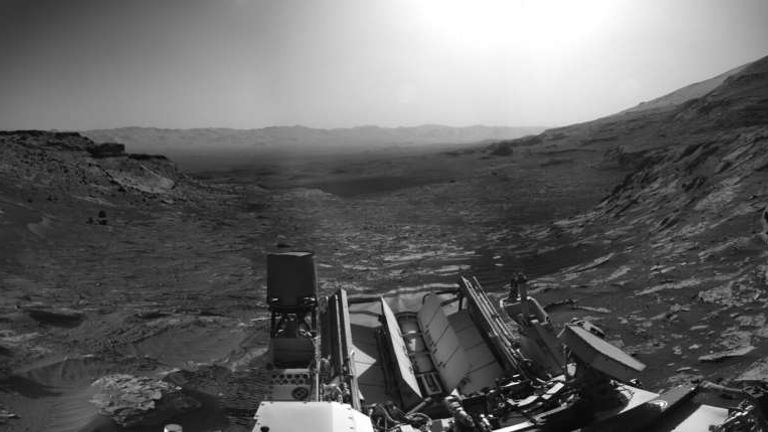 The rover typically takes 360-degree photos of its surroundings as part of its duties whilst roaming Mars.
Low quality images from the…