Magawa the 'hero rat', who was given a medal for detecting landmines in Cambodia, dies aged eight | World News
Magawa, the landmine-detecting "hero rat", has died at the age of eight.
The African giant pouched rat, who sniffed out landmines and other explosives in Cambodia, was one of the most successful rodents trained by Belgian charity APOPO.
During his five-year career, he managed to clear more than 225,000sq m of land – the equivalent of about 31 football pitches – and discovered 71 landmines and 38 items of unexploded ordnance, the charity previously said.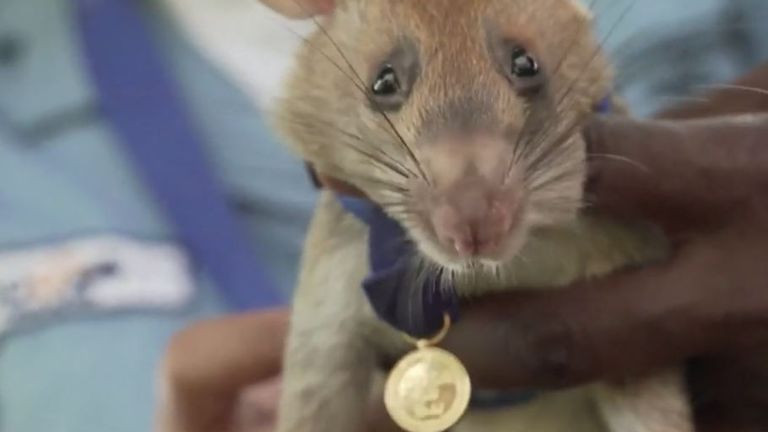 In 2020, he became the first rat to be awarded the PDSA Gold Medal, the animal equivalent of the George Cross which recognises acts of heroism by British citizens and military personnel.
A year later Magawa, also known as a "hero rat", decided to take a back seat from the action and retired, with his baton at the charity being taken up by another rodent named Ronin.
'We are grateful for the incredible work he's…