Libya: Son of Muammar Gaddafi announces candidacy for country's presidential elections next month | World News
The son of late Libyan dictator Muammar Gaddafi has announced his candidacy for the country's presidential elections next month.
Seif al-Islam submitted his candidacy papers in the southern town of Sabha, 650km (400 miles) south of the capital of Tripoli, the High National Elections Commission said in a statement.
He is wanted by the International Criminal Court (ICC) for crimes against humanity related to the 2011 uprising that saw his father toppled after more than 40 years in power.
Muammar Gaddafi was later killed amid the ensuing civil war, and his son captured by fighters.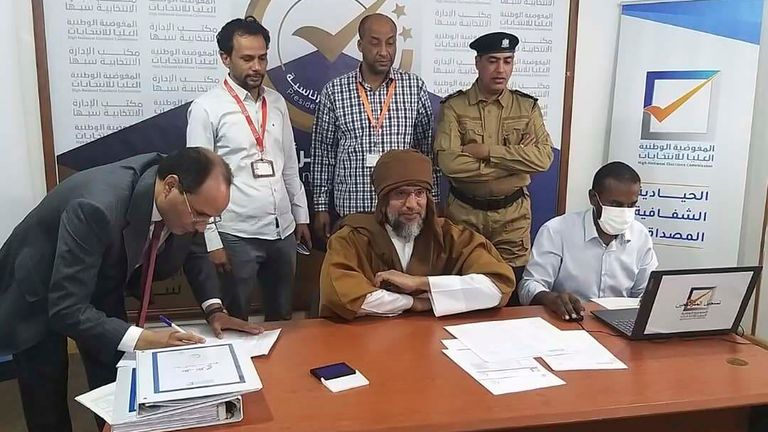 Seif al-Islam, who was seen as the reformist face of Gadhafi's regime before the uprising, was released in June 2017 after more than five years of detention.
He has appeared for the first time in public in five years in a video shared by…