La Palma eruption: Lava spread raises fears of more damage on Spanish island as it rises 50 feet in places | World News
The advance of lava from a volcanic eruption in Spain's Canary Islands has slowed, rising in some places up to 50 feet as it thickens.
One giant river of lava on the island of La Palma slowed to 13 feet (4m) per hour on Wednesday – on Monday, a day after the eruption, it was moving at 2,300 feet (700m) per hour.
A second stream of lava has virtually ground to a halt.
As it slows, it has raised concerns that the molten rock may fan out across the land and destroy more homes.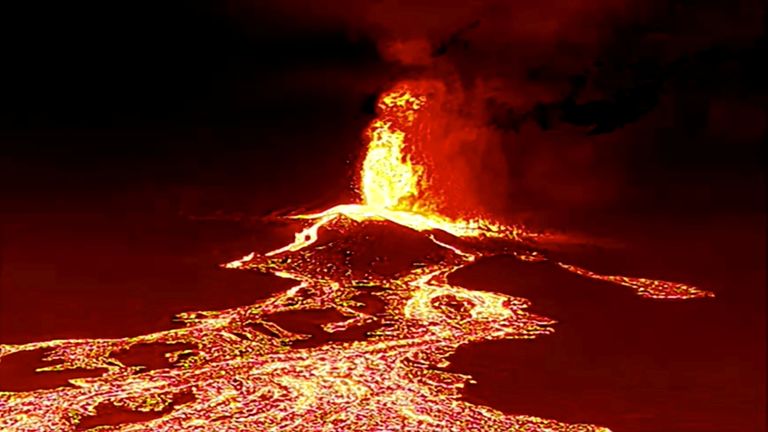 Correspondent broadcasts live as volcano erupts

It now covers 410 acres and has entombed 350 homes.
There have been no casualties reported from the eruption but damage to property, infrastructure, and…