Kyle Rittenhouse: Teenager who shot dead two men at Wisconsin protest is cleared of murder | US News
A teenager has been found not guilty of the murders of two men and the attempted murder of a third at a demonstration in Wisconsin.
Kyle Rittenhouse, 18, had pleaded self-defence after the widely publicised incident in Kenosha during protests sparked by the shooting of a black man, Jacob Blake, by a white police officer in August 2020.
As the verdicts were read out, he broke down in tears, while jurors remained stoic and emotionless.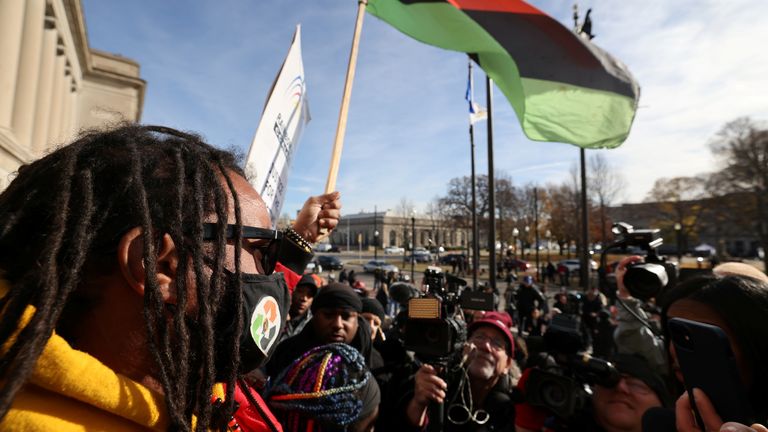 Circuit Judge Bruce Schroeder dismissed the jurors and assured them the court would take "every measure" to keep them safe.
A sheriff's deputy took Rittenhouse out a back door through the judge's chambers.
Relatives of the three men who were shot held hands and cried.
Outside the courthouse, there was a heavy police presence, as several dozen protesters carried placards supporting or…