Kate Moss: Peta urges model to ditch animal fur after luxury goods firm Kering ends use | World News
Animal rights group Peta has urged Kate Moss to stop wearing fur after luxury brand Saint Lauren ditched the material.
Peta (People for the Ethical Treatment of Animals) said it had written to Moss, telling her the "only hope of staying relevant in today's fur-free fashion world" would be to do the same.
The group also said it would stop using its poster that shows her apparently in a Saint Laurent fox coat alongside a picture of a captive fox.
The caption read: "Who wore it best?"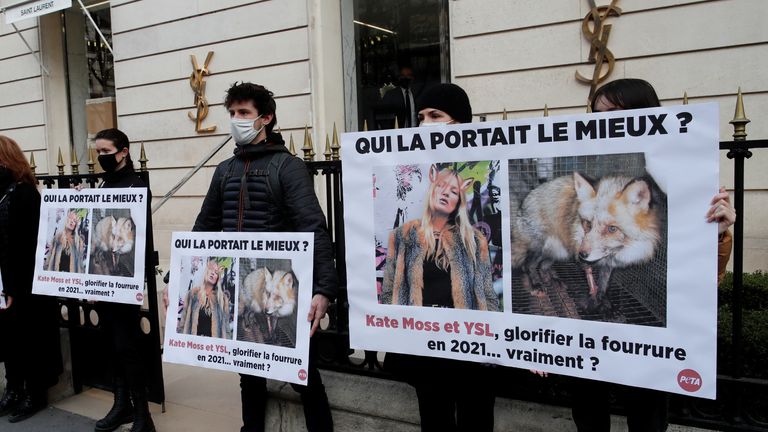 Moss, 47, who fronted Saint Laurent's spring campaign this year, has so far not commented.
"Young people today don't want to buy clothing made from the skins of animals who suffered in filthy, cramped cages for their entire miserable lives," said Peta vice-president Mimi Bekhechi.
"Peta would be happy to help…