Italian PM Giuseppe Conte to offer resignation after defection leaves his coalition short of majority | World News
Italian Prime Minister Giuseppe Conte intends to resign after losing his majority, his office has said.
Mr Conte will officially inform his colleagues of his intentions at a cabinet meeting tomorrow. He will then go to the presidential palace to formally hand in his resignation.
As head of state, President Sergio Mattarella could reject his offer or tell him to form another coalition.
But with the president's insistence on strong leadership during the coronavirus pandemic, there is also a chance he will accept the resignation and dissolve parliament, triggering an election two years early.
Mr Conte survived two confidence votes in parliament last week, but then lost his absolute majority in the Senate after centrist ally and former PM Matteo Renzi defected.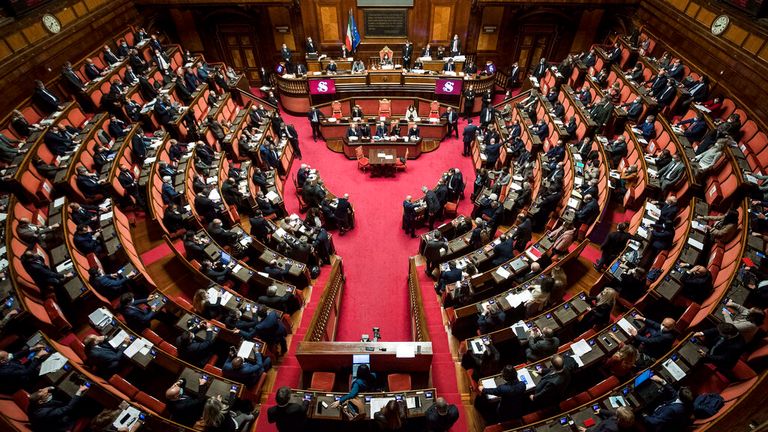 This would make it much more difficult to pass legislation or make decisions on the COVID-19 crisis, which has devastated Italy's long-suffering economy.
The Italian PM has led a long-bickering centre-left coalition for 16 months.
For the 15 months before that, he headed a government with the populist 5-Star Movement, parliament's largest party, but in coalition with the right-wing League party of Matteo Salvini.
That first government collapsed when Mr Salvini pulled his support in a failed bid to win the premiership for himself.
Mr Conte's resignation comes on the same day his government wrote to drug giant Pfizer, demanding it honour Italy's order of COVID vaccines amid concerns about delays.
Last week Pfizer warned that doses of the vaccine may be slow to arrive while it scales up production of its plant in Belgium.