Iraqi teenager disfigured in acid attack after refusing marriage request raising money for surgery abroad | World News
An Iraqi teenager whose face was savagely burned in an acid attack is trying to raise money for cosmetic surgery abroad.
Warning: This story contains images of severe burns.
Maryam Rukabi, 16, was in hospital for months after a 19-year-old man who wanted to marry her allegedly crept into her house when she was asleep.
About 80% of the fine arts student's face was burned beyond recognition.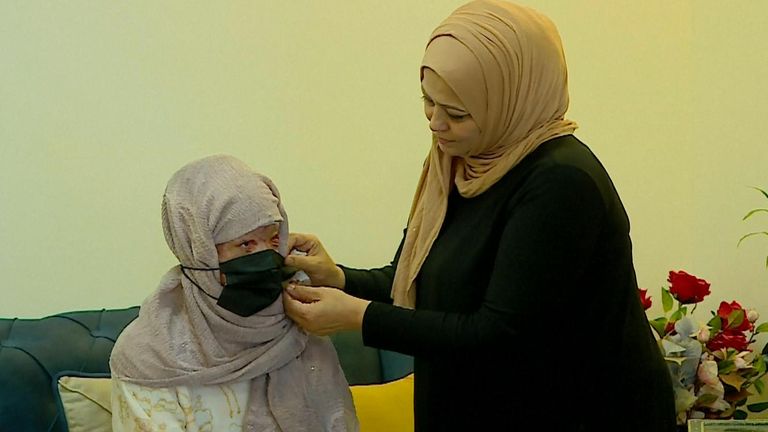 The perpetrator reportedly attacked Ms Rukabi after hearing she was home alone in Baghdad.
"I was asleep when he came into our house," she explained.
"I started to feel something burn my entire body. As I woke up and went to the hall, I felt someone leaving our house. I saw him from behind. As I wanted to scream, he left the house."
The alleged attacker has been arrested, but the Rukabis have had to move house because of threats from his family.
Maryam's mother, Suham, said her…