India: New Delhi to shut schools and construction sites due to dangerous air pollution | World News
New Delhi schools will shut for a week and construction sites for four days to try to protect people from air pollution.
Air quality in India's capital has worsened due to factors such as transport emissions, crop stubble burning and coal-fired power plants.
The city's score on the air quality index has risen to 470-499 on a scale of 500, the federal pollution control board said on Saturday.
It indicates that healthy people will be affected by the pollution, while those with existing diseases will be seriously impacted.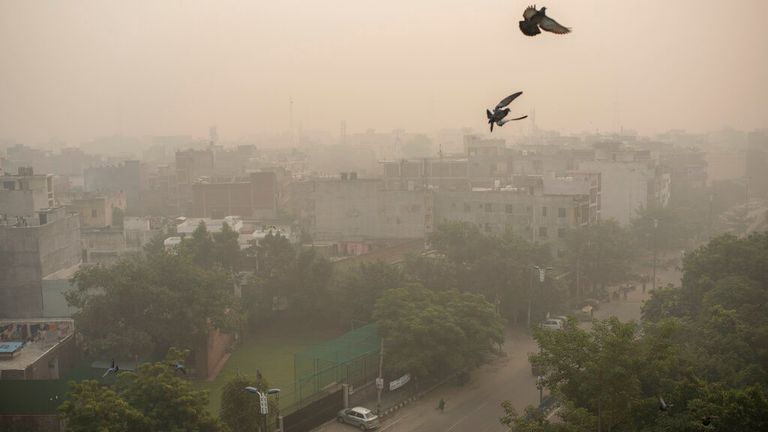 The chief minister of New Delhil, Arvind Kejriwal, said talks on the possibility of a complete lockdown were also under way but that a decision would only come after consulting central government.
"For a week from Monday onwards, schools will be physically closed but will continue virtually so that children don't have to…