India: Fire in a commercial building in Delhi kills at least 27 people | World News
Dozens of people have been killed after a fire in a four-storey commercial building on the outskirts of India's capital Delhi.
At least 27 people have been left dead after the fire in the building – containing mainly shops – in Mundkha, with 12 people suffering burns and 50 evacuated, according to The Press Trust of India.
Firefighters battled the blaze for almost five hours, with 27 fire engines in attendance.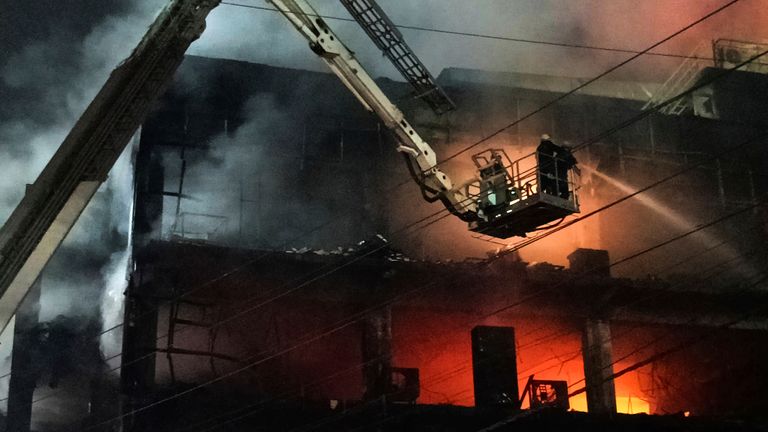 According to the fire control room, a search operation is continuing to look for anyone trapped in the rubble.
The cause of the fire is as yet unknown.
"Distressed by the tragic fire accident at a building near Mundka Metro Station in Delhi," India's President Ram Nath Kovid said on Twitter.
"My condolences to the bereaved families. I wish for the speedy recovery of the injured."
Prime Minister Narendra Modi said he was extremely saddened by…