India farmers' protests: Son of India government minister arrested, accused of killing four farmers | World News
The son of a government minister has been arrested after being accused of running over and killing four farmers last week.
Police arrested Ashish Mishra, the son of junior home minister Ajay Mishra Teni, late on Saturday after around 12 hours of questioning.
The farmers, killed last week in the northern state of Uttar Pradesh, were part of India's longest-running agricultural protest – opposing laws they fear will reduce guaranteed minimum prices for their crops.
Mr Mishra had not responded to a police summons on Friday, said Deputy Inspector General Upendra Agarwal, who is in charge of the investigation.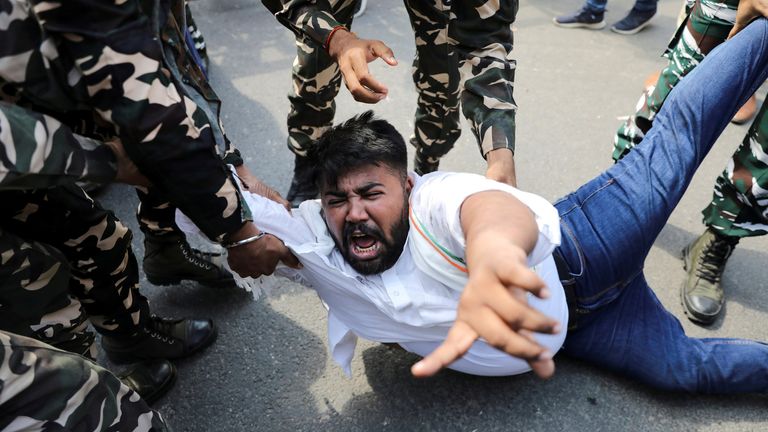 He then gave "evasive answers" and did not cooperate during questioning, according to NDTV.
"We are taking Ashish Mishra in custody. He was not cooperating in the investigation," General Agarwal said.
Farmers had claimed the car which…