India: Authorities considering New Delhi lockdown to cut dangerous air pollution levels | UK News
Authorities in New Delhi are considering a first-of-its-kind lockdown to combat worsening air pollution.
Schools have already been closed indefinitely as severe smog choked people living in the Indian capital and neighbouring states on Wednesday.
The number of dangerous pollution particles in New Delhi's air was measured at seven times the safe level on Wednesday, climbing above 300 micrograms per cubic metre in some parts of the city.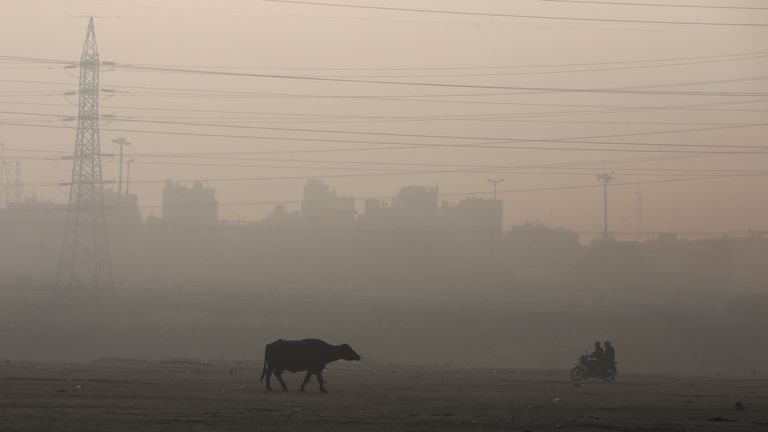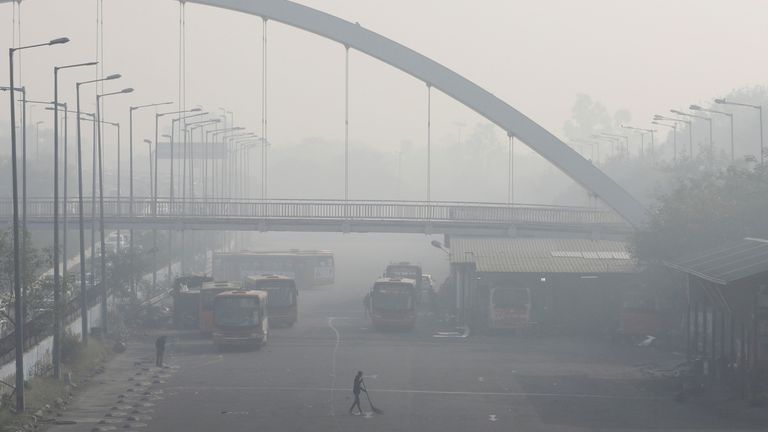 The World Health Organisation designates the safe level for the tiny, poisonous particles at 25.
Some coal-based power plants have been closed, but India's top court is considering implementing a lockdown – a first…