'If you can accept us we would be really happy': Young Afghan footballers plead to be accepted as refugees | World News
Girls in Afghanistan's junior football team have called on the UK to give them urgent asylum after they fled to Pakistan last month to escape Taliban death threats.
Speaking for the first time about their ordeal, one of the young footballers told Sky News the group has little more than a week left on their Pakistani visas and said she is worried about what might happen to them if forced to return home.
Narges, 18, said she and her teammates are also desperate for the chance to play football again – something that is banned for girls under the Taliban.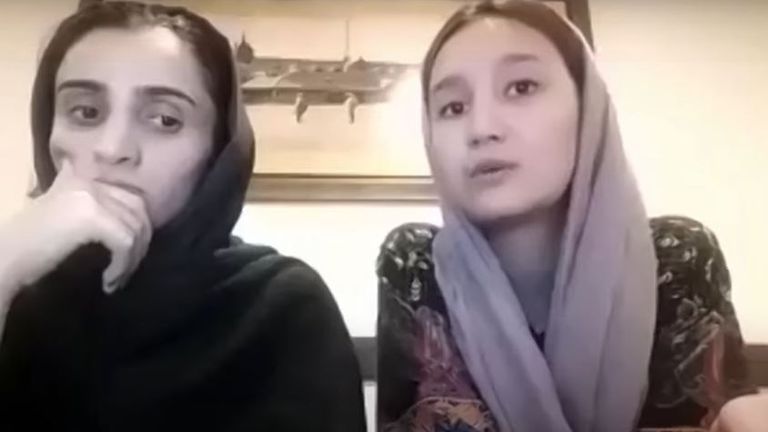 "The only thing all of us know is that we don't want to go back to Afghanistan again," she said.
Asked if she had a message for the UK government, the teenager added: "If you can accept us we would be really happy that we can live in UK and have the UK as a host country for…