Working a full-time job, more specifically the traditional 9 a.m. to 5 p.m., may be too much for Gen Z to bear.
"Gen Z, discovering the real world. It never gets old," the Washington Examiner's Kaylee McGhee White recently said on "Making Money with Charles Payne." "And I say this as someone who is Gen Z, and they're shocked at the idea that you actually have to work a full-time job in order to make money."
One young American TikTok user recently took to the social site to showcase her stress and despair over not having time "to do anything" after working her 9-to-5 job.
"I want to shower, eat my dinner and go to sleep. I don't have time or energy to cook my dinner either. Like, I don't have energy to work out, like that's out the window. Like I'm so upset," the young woman says in the now-viral TikTok. "Nothing to do with my job at all, but just like the 9-to-5 schedule in general is crazy."
GEN Z'S 'LAZY GIRL JOBS' TREND HITS BACK AT HUSTLE CULTURE, BUT CRITICS WARN OUTCOME COULD BE PROBLEMATIC
While McGhee White sympathized with disliking long hours and wanting more flexibility in the workplace, she shared words of wisdom for Gen Z peers who complain about their full-time jobs.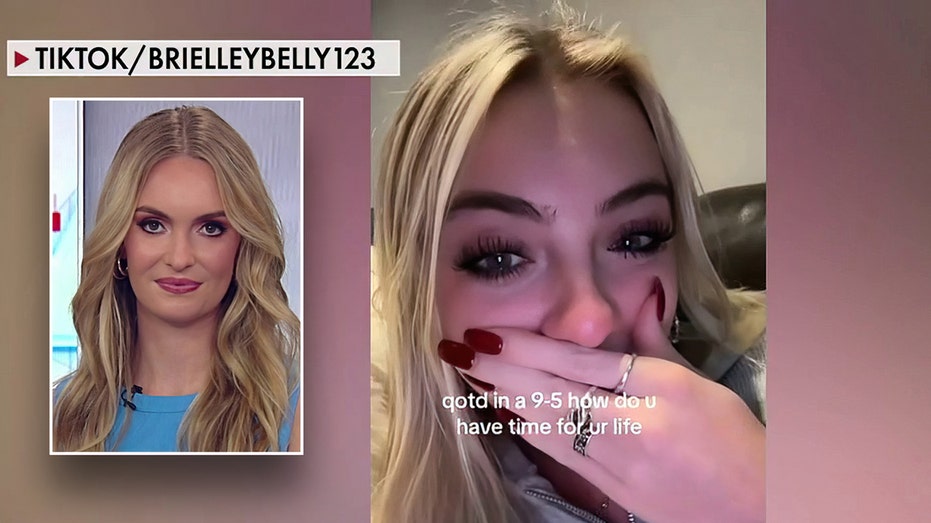 "I assume that she's probably only a couple of years younger than I am. So this is her first, maybe her second job, right? The best way is to buckle down, work hard and achieve what you want," McGhee White advised. "Success isn't handed to you, and that's exactly what my generation assumes."
The Washington Examiner editor further argued that Gen Z's resistance to a 9-to-5 schedule started during the pandemic.
"I call them the COVID kids, where the last couple of years of their high school, or even college, was all spent remote. And so this has especially impacted offices where kids who are graduating from colleges just expect that they're going to be handed remote jobs because that's what they got used to for two to three years," McGhee White explained.
She additionally agreed with host Charles Payne's sentiment that in order to reap work benefits and see the reward, "you got to put some skin in the game."
"Developing a work ethic is instrumental to being successful later on in life. And yet again, everything from government policy to the way that IT administrators are teaching kids, is doing the exact opposite," McGhee White said.
"Take, for example, student loan debt forgiveness," she continued. "We're teaching kids that they don't have to work hard to pay off their student loans and that other people will do it for them. So this is coming from the highest levels of government."
GET FOX BUSINESS ON THE GO BY CLICKING HERE
More broadly looking at Gen Z in the workplace, a recent survey from ResumeBuilder revealed that nearly 75% of managers of business leaders say that Gen Z – anyone born from 1997 onward – are "more difficult to work with than other generations."
Even more concerning, a whopping 49% of business leaders and managers surveyed said that it was difficult to work with Gen Z all or most of the time due to lack of communication skills, effort, motivation and even technological skills.
READ MORE FROM FOX BUSINESS
FOX News' Jeffrey Clark contributed to this report.