Fire breaks out again at South African parliament a day after main assembly chamber 'completely gutted' | World News
A fresh fire has erupted at South Africa's parliament building in Cape Town a day after it first went up in flames.
The main assembly chamber was "completely gutted" by the initial blaze, which is thought to have broken out in an old parliament office building before spreading to the National Assembly on Sunday.
More than 70 fire crews were scrambled to tackle the blaze, which saw black smoke billowing over the city, but the operation had been scaled back to 20 by Monday morning.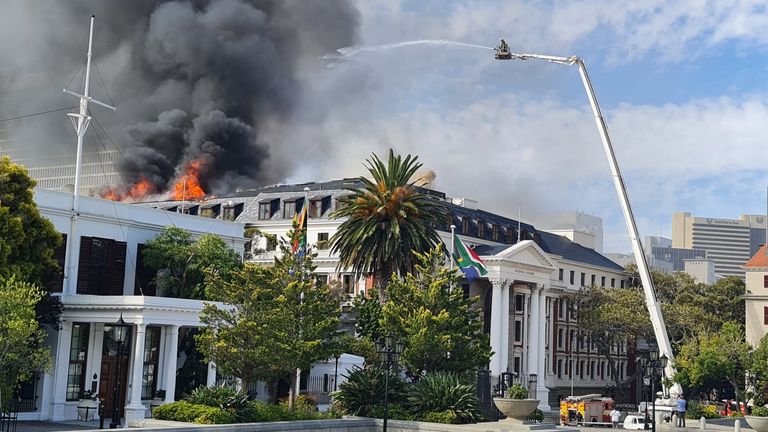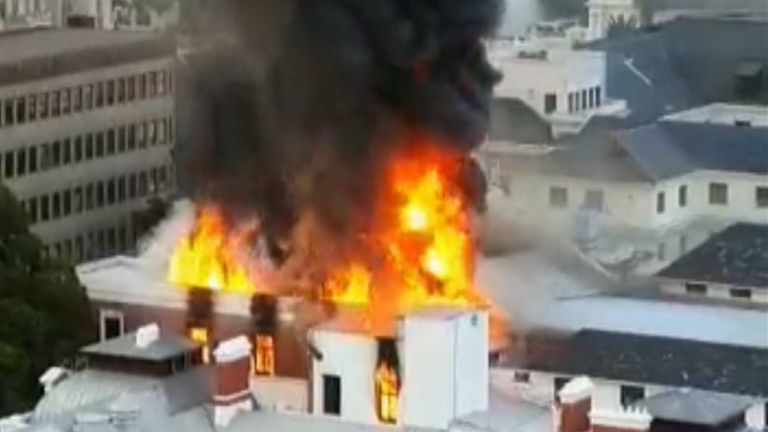 Moloto Mothapo, head of communications and media for the City of Cape Town, tweeted on Monday afternoon: "Unfortunately after almost two days of brave battle with the flames in the…