'Excited' Jeremy Renner shares image of new show which will be out 'as soon as I'm back on my feet' after snow plough accident | Ents & Arts News
Jeremy Renner has shared an image with fans from his new show Rennervations, which he says will be out "as soon as I'm back on my feet" after he broke more than 30 bones in a snow plough accident.
The star, who plays Hawkeye in the Marvel superhero films, shared a snapshot from the upcoming Disney+ show as he continues his recovery.
An original four-part series, Rennervations embraces Renner's passion to give back to communities around the world by reimagining unique purpose-built vehicles to meet the needs of communities.
He wrote on Instagram: "We are so very excited to share the #rennervation show with you all on @disneyplus coming very soon!
"As soon as I'm back on my feet, we are coming to YOU, all across the globe… I hope you're ready!"
Disney added: "Jeremy is a construction aficionado, and he is heavily invested in the highly creative fabricator culture that exists across the globe and hopes to change lives with these skills and inspire others to do the same."
The 52-year-old broke more than 30 bones when he was sucked under the six-tonne plough's tracks on New Year's Day as he attempted to get into the cab to stop it moving as it hurtled towards his nephew Alexander Fries.
Mr Renner sustained injuries to his "torso, face, extremities and head".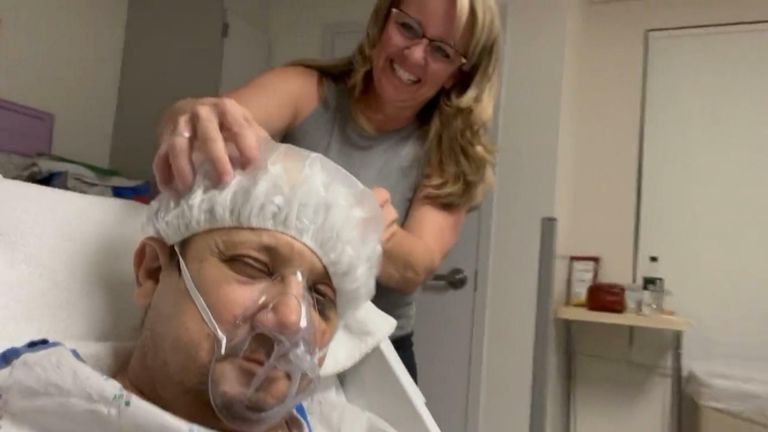 The actor has kept fans updated with his recovery process, and previously thanked those who sent him messages of support.
He said that his broken bones would "grow stronger, just like the love and bond with family and friends deepens".
Amazon Devices and Accessories,
Amazon Devices. Find some of the best Amazon Devices and Accessories, electrical devices and gadget available on Amazon. Great products, great prices, delivered to your door.