Ethiopians prepare for battle to 'save the nation', as men and women head to the front | World News
We were taken up the stairs at a community centre in Addis Ababa and offered a seat at what appeared to be a boisterous rally.
There were women, draped in flags, dancing at the front of the hall and a hundred or so people hollering and clapping in time to the music.
There was something unusual about this lively scene for it has been replicated widely in the past few days in the Ethiopian capital but the smiles and the catchy music obscured its serious purpose.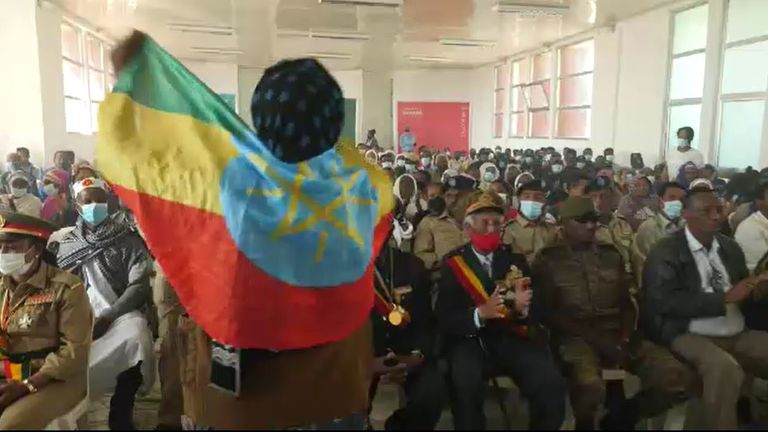 We had been invited to a community send-off, an opportunity for residents in the district of Arada to thank and motivate 20 young men and women who were about to head to the front.
"I am going to serve my country, to avenge the blood of my brothers, to protect my country and my family," said a young man called Million Abraham, who worked on a building site in the city.
He will…