Ethiopia: Four young sisters among those caught up in country's bloody civil war | World News
There is a little park in Addis Ababa with a bench and some flowers and a big red wall.
It was built on scrap land by the manager of a local hostel, and there is a five-year-old who comes to draw every afternoon.
Her name is Kidist, and she sketches on the wall with small rocks that work a bit like chalk.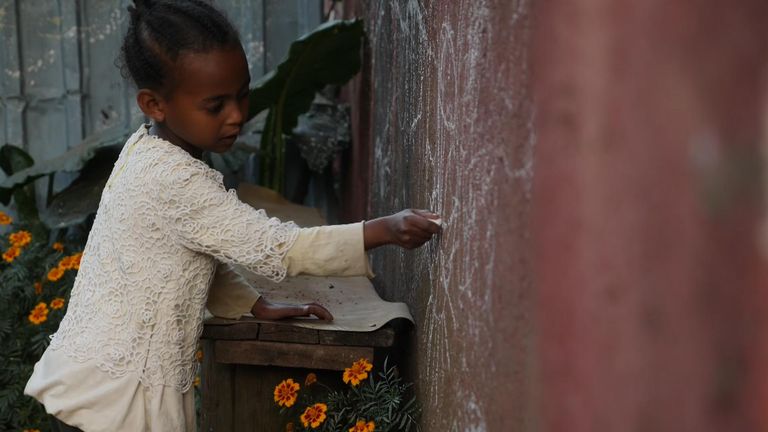 "That is the face, that is the hand, the eyes, legs. Oh, the hair."
As an image takes shape, her right sleeve slips down, revealing a nasty scar – one of many, say doctors, that cover her body.
Kidist also lost her heel in one foot after an artillery shell exploded in front of her family's home.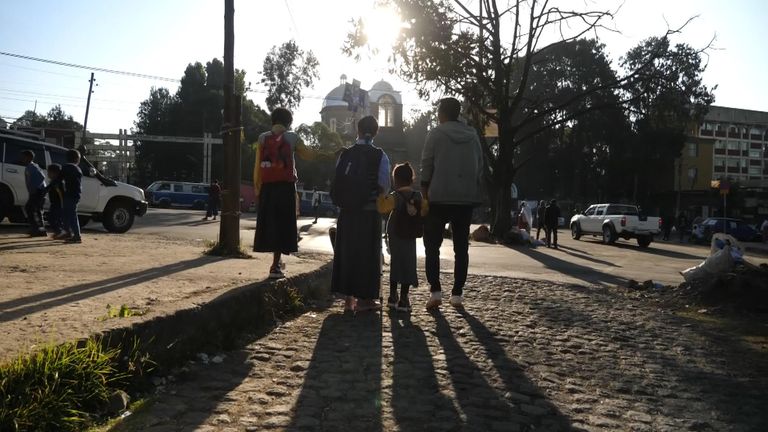 Her sisters were also injured in the blast, which took place late last year.
Bethlehem,…